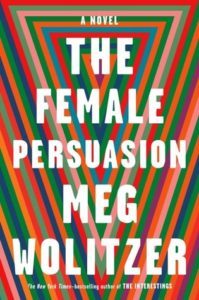 April 3: The Female Persuasion by Meg Wolitzer
From Goodreads: "Greer Kadetsky is a shy college freshman when she meets the woman she hopes will change her life. Faith Frank, dazzlingly persuasive and elegant at sixty-three, has been a central pillar of the women's movement for decades, a figure who inspires others to influence the world. Upon hearing Faith speak for the first time, Greer- madly in love with her boyfriend, Cory, but still full of longing for an ambition that she can't quite place- feels her inner world light up. And then, astonishingly, Faith invites Greer to make something out of that sense of purpose, leading Greer down the most exciting path of her life as it winds toward and away from her meant-to-be love story with Cory and the future she'd always imagined."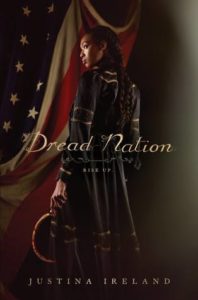 April 3: Dread Nation by Justina Ireland (young adult)
Zombies, Gettysburg, and combat schools to put down the dead. What's not to love? It's the Civil War, and at the battles of Gettysburg and Chancellorsville, the dead begin to walk, completely derailing the war and changing the country forever. The safety of the country's citizens lies in the hands of a relatively few people. New laws require certain people to attend combat schools where they learn to put down the dead. And for Jane McKeene, this means more opportunity than she would have had otherwise as she studies to become an Attendant, and trains in weaponry and etiquette to prepare to protect the well-to-do.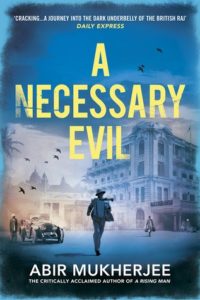 April 3: A Necessary Evil by Abir Mukherjee
In this followup to A Rising Man, Captain Sam Wyndham and Sergeant "Surrender-Not" Banerjee are called upon to solve the mystery of the assassination of the heir to the throne of the kingdom of Sambalpore. Prince Adhir was a moderniser, but his attitudes and romantic relationship may have upset the religious elements of his country. But the new heir, Prince Adhir's brother, appears to be an irresponsible playboy. As Wyndham and Banerjee work to untangle the mystery of the murder, they find themselves in a race to find the murderer before the murderer finds them.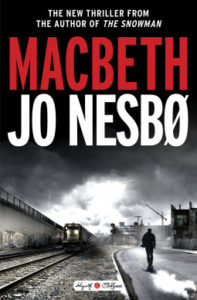 April 5: Macbeth by Jo Nesbo (Hogarth Shakespeare)
Famed crime writer Jo Nesbo tackles the classic story of Macbeth. From Goodreads: "Set in a dark, rainy northern town, Nesbo's Macbeth pits the ambitions of a corrupt policeman against loyal colleagues, a drug-depraved underworld and the pull of childhood friendships. Get ready to helter-skelter through the darkest tunnels of human experience."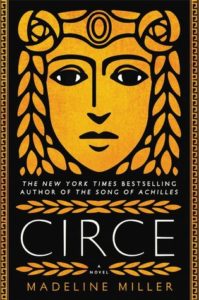 April 10: Circe by Madeline Miller
Circe is the daughter of a Titan, but without the powers of either her mother or her father. Because she is such a strange child, she turns to the mortal world for companionship, where she learns she is not powerless. She discovers that she possesses the power of witchcraft, which allows her to transform her rivals into monsters. Threatened by this discovery, Zeus banishes Circe to a deserted island, but this just allows Circe to hone her craft.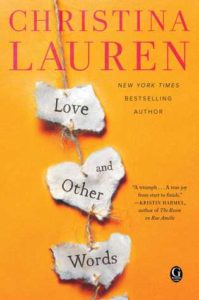 April 10: Love and Other Words by Christina Lauren
A then-and-now story of love. Macy is a pediatrics resident who is busy planning her wedding to a financially secure older man. She has a plan — keep her head down and her heart tucked away. Then she runs into Elliott, the love of her life, around whom her whole world used to revolve. From the teenage Elliott and Macy who grow from friends to much more, to the adult Elliott and Macy who have become strangers until their chance reunion, this story explores what happens when love gets a second chance.