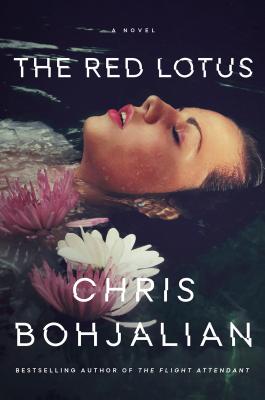 FIRST LINE: The opposite of a hospice? Not a maternity ward or a NICU. It's a trick question.
SUMMARY: "A twisting story of love and deceit: an American man vanishes on a rural road in Vietnam, and his girlfriend, an emergency room doctor trained to ask questions, follows a path that leads her home to the very hospital where they met." (New York Times)
The main character, Alexis, is an ER doctor who meets her boyfriend, Austin, for the first time in the emergency room on a Saturday night with a bullet wound. Austin also works at the hospital in the research department. Six months later the two of them take a bike tour to Vietnam where Austin wanted to pay respects to the place where his father and uncle fought in the war. Austin vanishes into thin air. The webs of deceit begin to unravel.
When Alexis returns home to the emergency room in New York, she is unsettled by Austin's death. She becomes an amateur detective and recruits a private investigator/ex-cop to help her uncover many lies about Austin and the work he was involved in. Rat research labs are discovered in Alexis' hospital and in Vietnam to create a species of rat that can carry the plague world-wide.
MY THOUGHTS: I wasn't sure where the book was going after the first 100 pages. Then the twists and suspense began. I couldn't believe I was reading a book about research being done to create a plague during this time of COVID. The development of the rat research is a big part of the story; but the story is also about friendship and the connections that people make with others.