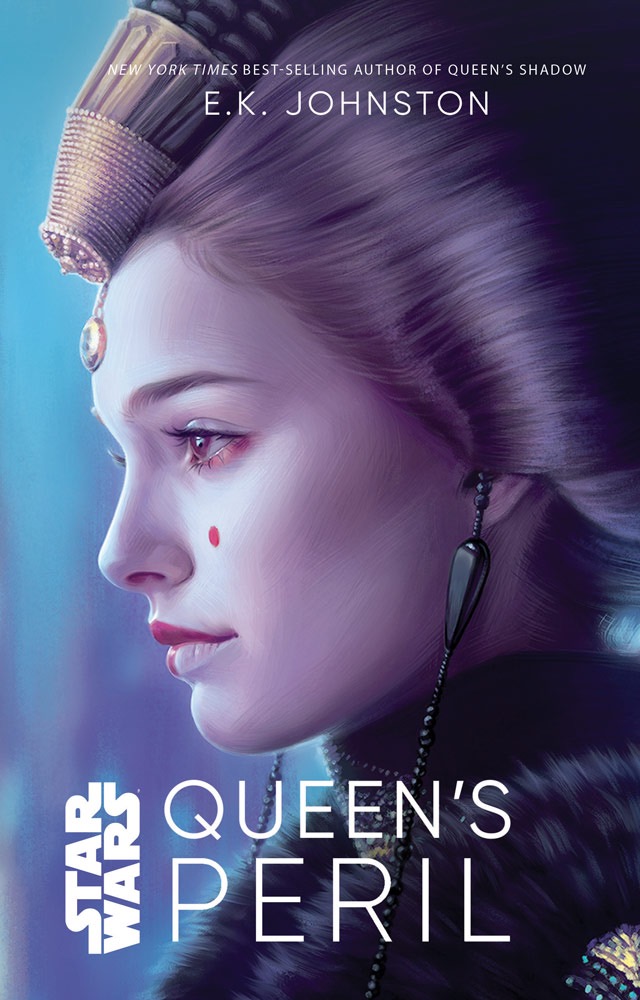 First line: The girl in the white dress had her mother's brain and her father's heart, and a spark that was entirely her own.
Summary: Padme, Queen Amidala, has just been elected as the new queen of Naboo. With it comes changes. The captain of her guard is extremely worried about her safety. In order to protect his queen he decides to look for body doubles who could stand in for her in dangerous times. As he gathers her handmaidens the young women form a lasting bond and a devotion to their new queen. It is tested earlier than they thought when the Trade Federation forms a blockade around the peaceful planet leading to the events of Star Wars: The Phantom Menace.
My Thoughts: Once again I really enjoyed Johnston's look into the world of Padme. She is a strong female character who gets overlooked in the movie trilogies. I love seeing more behind the scenes and expansion on the movies. Even though Padme is the leading lady we also get a look into the lives of handmaidens. They each had different backgrounds that helped prepare the queen for the trials ahead.
I remember seeing The Phantom Menace in the theaters (multiple times) As with many fans it is not my favorite but this book gave me a new appreciation for it. This is why the books are so important to the movies. Extra is given to the readers. We get more details, backstory and heart.
I hope that Johnston writes more in this "series" or adds to the Star Wars canon. I have enjoyed each and every one of her stories so far. I love that authors have brought even more of Star Wars universe to us and done it so well.
FYI: If you enjoy this then try Claudia Gray's Star Wars novels too!