Vox by Christina Dalcher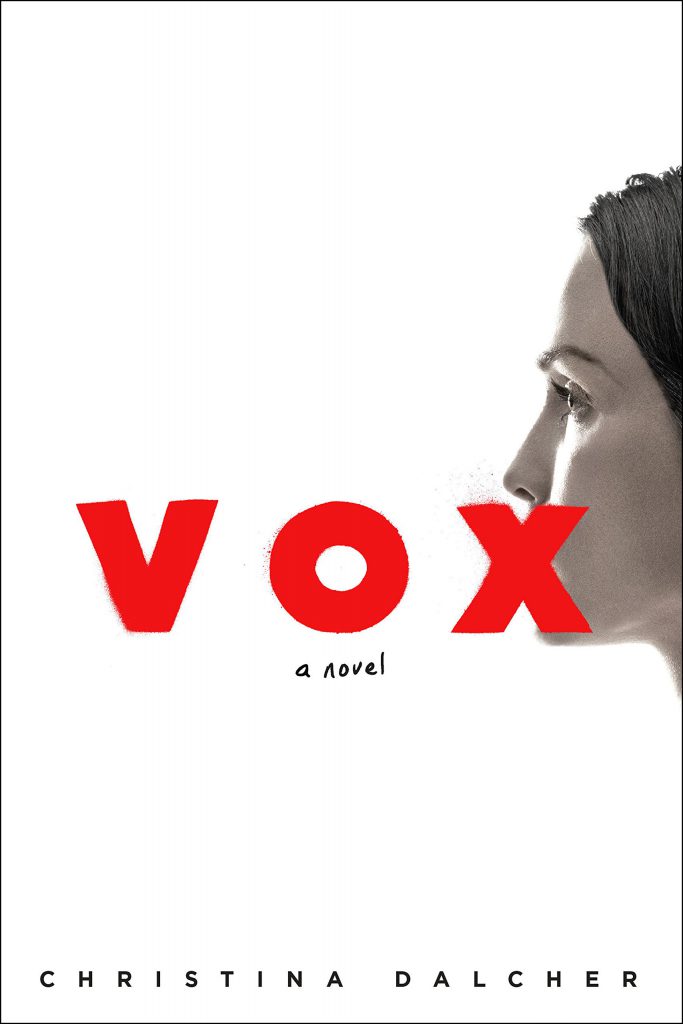 Summary: Not so long ago, women were not considered equal to men. Men had superiority over women and that was final. In this book, Christina Dalcher shows a world that has reverted back to limiting women's rights and uses "pure" religion as an excuse.
Dr. Jean McClellan, an American linguistic scientist, and mother noticed small shifts happening in the world around her. Little things such as women representation decreasing in the government, the resurgence of the "pure" religion, and the slow chipping away at female freedoms, all contributed to the loss of women's rights. At the time, she did not realize the extreme impact these changes would have on her life.
All females, including children, are eventually forced to wear a bracelet that counts the number of words that can be said in a day. The limit is set at 100 words per day per girl, and if more are said, a painful shock is delivered. No other forms of communication can be used either because women are denied the ability to read or write. After all, an educated woman is a dangerous woman. Because of this, Jean makes it her mission to get her voice back, even if it means losing everything.
Thoughts: I found this book fascinating and enraging all at once. I would read right before bed, and I would not be able to stop thinking about what a world like this would be like. It was heartbreaking seeing Dr. McClellan's family dynamic change throughout the story. Her sons became entitled and her daughter became submissive, thanks to the public schooling that enforced the ideas of the new law. This is the kind of book where the pages essentially turn themselves.