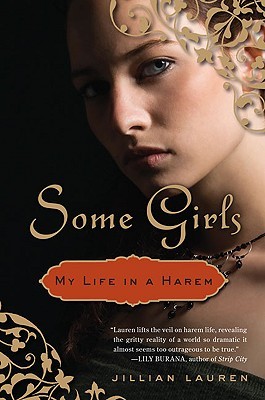 First line: The Shah's wife was unfaithful to him, so he cut off her head and summarily declared all women to be evil and thereby deserving of punishment.
Summary: Jillian Lauren was an eighteen year old NYU dropout when she hears about an opportunity to earn $20,000 by going to the country of Brunei as a guest of the billionaire prince, Jefri. What starts out as a two week trip ends up as an eighteen month stay in the prince's harem.
My Thoughts: I really enjoyed listening to Jillian's story. But at the same time I was shocked. She grew up in a rather normal family. She goes to NYU for a theater degree but dropout and works as a stripper and escort. Then she travels to a foreign country in hopes of earning big money for a short stay. Who does this? I guess I grew up too sheltered in small town Kansas.
However, her time in Brunei is fascinating. The wealth and splendor of the rich is unbelievable. If you have seen Crazy Rich Asians then you know what I am talking about. She is given jewels, clothes and cash. She went on a shopping spree that basically had no spending limit! Even though she got lots of material possessions she never was happy. It is an interesting look into another lifestyle. I don't completely understand it but I did find it a great read.
FYI: Language and explicit details about her life as an escort.