It's nearly time for the kids to be back in school and summer is coming to a close. Those long, lazy days by the pool (did you actually get any of those?) are soon to be a memory, but there are plenty of good books coming out the first two Tuesdays in August, that I wish I could have endless days by the pool to read!
Here are eight (eight!) picks that we think will be satisfying reads for the end of summer. Our next new releases blog post will cover new releases for Aug. 15, 22 and 29. Click on the title of the book to go to the library catalog, where you can see if it's available and place it on hold.
Aug. 1: The Address by Fiona Barton
From the author of The Dollhouse comes a compelling story, set around New York City's most famous residence: The Dakota. It's 1884 and Sara Smythe, who is working her way to head housekeeper at a posh London hotel, has a chance encounter with Theodore Camden, one of the architects of a grand new apartment building in New York. In 1985, Bailey Camden, once an interior designer and huge party girl, finds herself fresh out of rehab, homeless and needing a new start. One hundred years apart, Sara and Bailey face similar struggles, and Bailey's discovery in the basement of the Dakota could change everything she thought she knew.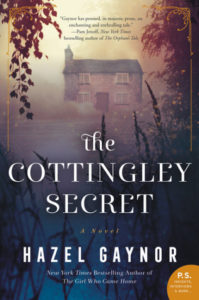 Aug. 1: The Cottingley Secret by Hazel Gaynor
If you are familiar with the story of two young women who convinced the world through their photographs in 1917 that faeries existed, this novel reimagines their story. But 100 years later, Olivia discovers that her life intertwines with the lives of Frances and Elsie. Olivia finds an old manuscript in her grandfather's bookshop, but when she also discovers an old photograph, past and present begin to blur and Olivia's understanding of what is real and what is imagined begins to blur.
Aug. 1: Mrs. Fletcher by Tom Perrotta
Eve Fletcher is 46, divorced and her only child is moving away to attend college, leaving Eve trying to figure out what comes next in her life. One night her phone lights up with an intriguing text from an anonymous number: "U R my MILF!" Over the next several months, she becomes obsessed by the message and a website called MILFateria.com, about the sexual exploits of middle-aged women like herself. Meanwhile, her son is struggling with his own issues at college, where his hard-partying lifestyle isn't quite as welcomed as he'd hoped.
Aug. 1: The Bedlam Stacks by Natasha Pulley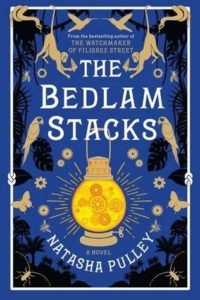 A former East India Company smuggler is stuck at home after an accident leaves him with a broken leg. Then he begins seeing things that shouldn't be happening and his brother says he must be mad. When presented an opportunity to go to the jungles of South America in search of quinine, he knows he shouldn't. After all, everyone who has ever gone to Peru on a similar expedition has ended up dead. Despite barely being able to walk, he sets off against his better judgment.
Aug. 8: Little & Lion by Brandy Colbert
Suzette attends boarding school in New England, but when she goes home to L.A., she doesn't want to go back. Her brother needs her support when he is diagnosed with bipolar disorder. And besides, L.A. is where her family and friends are. She's settling into her life again, but finds herself confronted with the knowledge that she is falling for the same girl her brother is in love with. As her brother's illness threatens to overwhelm him, she has to find a way to help her brother and confront her own mistakes.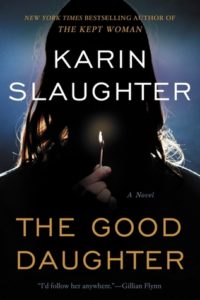 Aug. 8: The Good Daughter by Karin Slaughter
A new thriller from a No. 1 bestselling author. Sisters Samantha and Charlotte Quinn had their lives torn apart 28 years ago, when a brutal attack on their family home left their mother dead and their father devastated. Charlie has followed in her father's footsteps and become an attorney, when her small town is plunged into terror once again. Charlie find herself besieged by memories that she's tried to keep buried.
Aug. 8: Emma in the Night by Wendy Walker
Sisters are a theme in this thriller, where two sisters go missing and one comes back. Forensic psychologist Abby Winter looks deeper into the dysfunctional family, and from what she sees, something just doesn't add up.
Aug. 8: Paper Girls Vol. 3 by Brian K. Vaughan
This is the collection of issues 11 through 15 in the popular graphic novel series. From Goodreads: "The multiple Eisner and Harvey Award-winning series from BRIAN K. VAUGHAN and CLIFF CHIANG continues, as newspaper deliverers Erin, Mac and Tiffany finally reunite with their long-lost friend KJ in an unexpected new era, where the girls must uncover the secret origins of time travel… or risk never returning home to 1988."