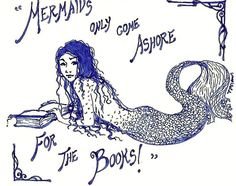 It seems like I've got a new obsession every month, and lately, I've been all about the mermaids. It makes sense, I suppose. The summer heat and humidity combined with the delights of vacations and the cooling, beckoning water is a perfect setting for a mermaid's enchantment to take hold. From the incredible fluke and tail to the magic of underwater kingdoms to the ferociousness and predatory nature of the mythical sirens, mermaids captivate the imagination and thrill us with danger and intrigue. Besides swimming every chance I get and looking into the market for real mermaiding gear, I've been diving into some mermaid books, movies, and TV shows that I'd recommend to any mermaid lover.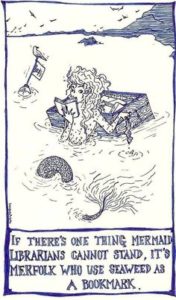 Books:
The Mermaid by Christina Henry (Adult Fiction)
Once there was a mermaid who longed to know of more than her ocean home and her people. One day a fisherman trapped her in his net but couldn't bear to keep her. But his eyes were lonely and caught her more surely than the net, and so she evoked a magic that allowed her to walk upon the shore. The mermaid, Amelia, became his wife, and they lived on a cliff above the ocean for ever so many years, until one day the fisherman rowed out to sea and did not return.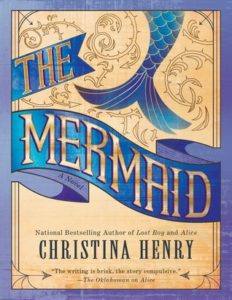 T. Barnum was looking for marvelous attractions for his American Museum, and he'd heard a rumor of a mermaid who lived on a cliff by the sea. He wanted to make his fortune, and an attraction like Amelia was just the ticket.
The Mermaid Collector by Erika Marks (Adult Fiction)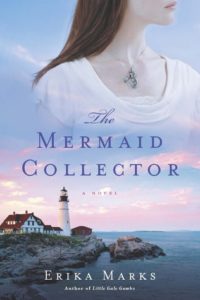 More than a century ago, lighthouse keeper Linus Harris left his beloved wife and waded into the ocean with three other men to reunite with their mermaid lovers. The mysterious Mermaid Mutiny of 1888 has become legend for the residents of Cradle Harbor, Maine, honored by the town's Mermaid Festival every August, when wind chimes are hung from seaside porches to drown out the alluring sound of mermaid song. For thirty-five-year-old Tess Patterson, the legend is more than folklore; it's proof of life's magic.
Lost Voices by Sarah Porter (Young Adult)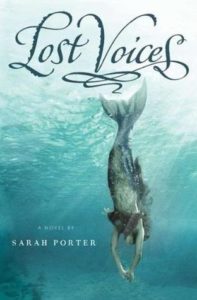 Fourteen-year-old Luce is one of those lost girls. After her father vanishes in a storm at sea, she is stuck in a grim, gray Alaskan fishing village with her alcoholic uncle. When her uncle crosses an unspeakable line, Luce reaches the depths of despair. Abandoned on the cliffs near her home, she expects to die when she tumbles to the icy, churning waves below. Instead, she undergoes an astonishing transformation and becomes a mermaid.
A tribe of mermaids finds Luce and welcomes her in—all of them, like her, lost girls who surrendered their humanity in the darkest moments of their lives. The mermaids are beautiful, free, and ageless, and Luce is thrilled with her new life until she discovers the catch: they feel an uncontrollable desire to drown seafarers, using their enchanted voices to lure ships into the rocks.
Hannah: Daughters of the Sea by Kathryn Lasky (Young Adult)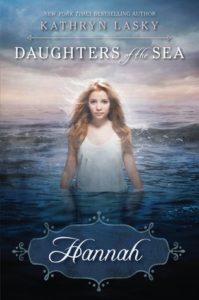 Daughters of the Sea tells the story of 3 mermaid sisters who are separated at birth by a storm and go on to lead three very different lives. Book 1 is about Hannah, who spent her early days in an orphanage and is now a scullery maid in the house of rich, powerful family. She is irresistibly drawn to the sea and through a series of accidents and encounters discovers her true identity. Hannah realizes that she must keep the truth a secret but she also knows that soon she will have to make the choice – to be a creature of the land or the sea.
Wake by Amanda Hocking (Young Adult)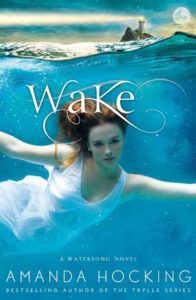 Gemma seems to have it all—she's carefree, pretty, and falling in love with Alex, the boy next door. He's always been just a friend, but this summer they've taken their relationship to the next level, and now there's no going back. Then one night, Gemma's ordinary life changes forever. She's taking a late night swim under the stars when she finds Penn, Lexi and Thea partying on the cove. They invite her to join them, and the next morning she wakes up on the beach feeling groggy and sick, knowing something is different.
Suddenly Gemma is stronger, faster, and more beautiful than ever. But her new powers come with a terrifying price. And as she uncovers the truth, she's is forced to choose between staying with those she loves—or entering a new world brimming with dark hungers and unimaginable secrets.
The Tail of Emily Windsnap by Liz Kessler (Middle Grade)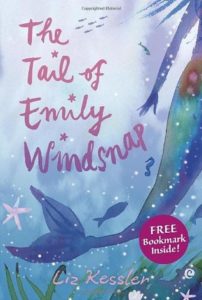 For as long as she can remember, twelve-year-old Emily Windsnap has lived on a boat. And, oddly enough, for just as long, her mother has seemed anxious to keep her away from the water. But when Mom finally agrees to let her take swimming lessons, Emily makes a startling discovery – about her own identity, the mysterious father she's never met, and the thrilling possibilities and perils shimmering deep below the water's surface.
Trouble at Trident Academy: Mermaid Tales Series by Debbie Dadey (Middle Grade)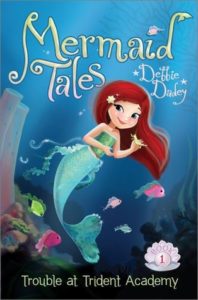 Mermaids Shelly and Echo are excited to begin third grade at the prestigious Trident Academy, but snooty Pearl, jokester Rocky, brilliant Kiki, grumpy Mr. Fangtooth, and an argument over their first project challenge the best friends. Includes facts about marine plants and animals and words to the Mermaid Tales Song.
Mermaid Dreams by Mark Sperring (Picture Book)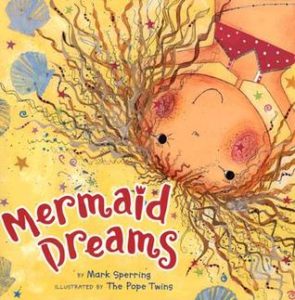 At bedtime, Meriam tells her mother what it was like to spend a day as a mermaid at the beach.
Sofia the First: The Floating Palace by Cathy Hapka (Picture Book)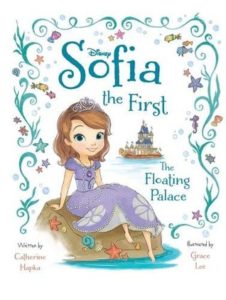 During her family vacation on a floating palace, Sofia befriends a mermaid, and through their friendship helps save the mermaid's kingdom.
Recommended Movies and TV Shows
This movie is perfect for summer! Following the story of two girls who befriend a mermaid, it's charming, lighthearted, and perfect at capturing the whimsy of the mermaid myth.
This is my current TV favorite, and it takes the mermaid and siren stories to a whole new level. Claiming that the mermaid is a predatory, carnivorous creature that can take down sharks and humans alike, Siren is a dramatic telling of the creature Ryn as she emerges on land in search of her sister who has been taken by government researchers.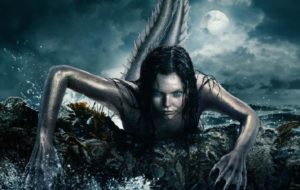 H20: Just Add Water (2006, Netflix)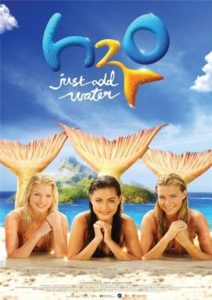 This Australian TV show is perfect for K-4th graders who love adventure, a little friendly drama, and mermaid transformations. The show is a little cliché and cheesy at times, but strangely addictive for audiences seeking something lighthearted.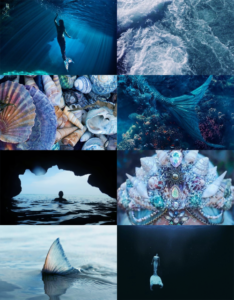 Whether you're a mermaid fanatic like myself, have a young one who is into all things mermaid, or just want to dive into something summery and sensational, I recommend giving any of these books or films/TV shows a try.  Let me know what you think if you do or if you have any other mermaid recommendations of your own. Don't forget to sign up for the summer reading program no matter what age you are and keep track of your mermaid reading so you can win some awesome prizes!
Hope you have a "splash" this summer!