Most muggle students are in the thick of their first month of school, but I have recently been facing an academic feat of my own; taking my O.W.L.s. That's right! I have been taking my Ordinary Wizarding Levels at Hogwarts School of Witchcraft and Wizardry. Well, maybe not actually taking them, but I've been participating in the Magical Read-a-thon created by Book Roast on YouTube, and it's been both an exciting and challenging experience!
What is the Magical O.W.L.s Read-a-thon?
Here is Book Roast's announcement video about the read-a-thon. Though the read-a-thon itself was hosted back in the spring, I've decided to jump into it on my own.
In a nutshell:
The Magical O.W.L.s Read-a-thon is a month-long challenge to successfully "sit and take exams" by reading a book based on each challenge inspired by a course one would take at Hogwarts.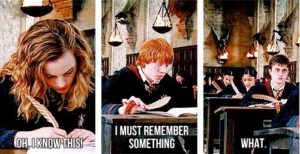 Book Roast created this fancy Hogwarts letter which explains what each course's challenge is and the grading score. To pass one's O.W.L.s, a reader must complete five books from five different subjects (no doubling up!), but a reader could potentially finish 12 books if they so desired.
My Experience
In classic Hermione fashion, I set out to complete all 12 O.W.Ls for this challenge. I went through each subject and chose a book then created my own very official exam schedule to keep track of each challenge.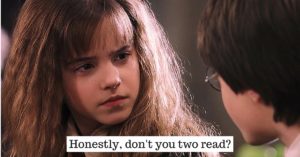 My exams started on August 5 and I have until September 5 to finish.  I've earned an O or Outstanding Score on my O.W.Ls after having finished eight books, but I don't know if I'll be able to meet my final goal of 12. The biggest challenge I found with this read-a-thon was actually locating books that met both the criteria of the course and my own personal criteria (currently interested, already on my TBR, and under 300 pages). I've also had to change the book that I chose a number of times because it either wasn't a captivating read or I lost interest in reading the book in the first place. Overall, though, this challenge has been so much fun and is such a creative way to get some reading in.
If you are interesting in taking your O.W.Ls then go for it! Print off the course descriptions from Book Roast's letter, choose your books, set a month-long beginning and end date, maybe design an official Hogwarts exam schedule of your own, and get to reading. If you manage to get through your O.W.Ls, then you can join me in taking the N.E.W.Ts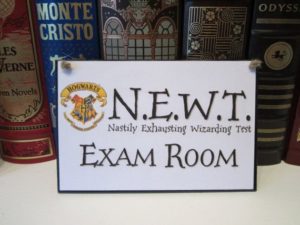 …but that's for another blog post!!

Latest posts by Alyssa Larue
(see all)