Where has February gone? It can't possibly be the last day of February already. But it is a Tuesday, and that means there are new book releases today. Here are some books released in the second half of February that are getting quite a bit of buzz in the reading community.
Let's start with titles that were released last Tuesday, Feb. 21: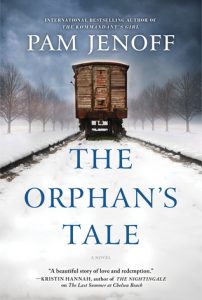 "The Orphan's Tale" by Pam Jenoff — World War II, a 16-year-old girl forced to give her baby up after getting pregnant by a Nazi soldier, a circus, and secrets. This novel explores how two women, Noa and Astrid, form a powerful bond, but is it strong enough to protect them or will it destroy everything? With a rating of 4.2 stars on Goodreads, this book will especially appeal to historical fiction readers.
"Dreamland Burning" by Jennifer Latham — Do I need to add more than this tagline from the book's description on Goodreads? "Some bodies won't stay buried. Some stories need to be told." The investigation of a century-old murder begins when 17-year-old Rowan unearths a skeleton on her family's property. Goodreads readers have rated this book for young adults 4.4 stars.
"A Piece of the World" by Christina Baker Kline — In this novel from the author of the No. 1 novel "Orphan Train," Kline skillfully weaves fact and fiction as she illuminates a little-known part of America's history. Christina Olson was host and inspiration for American artist Andrew Wyeth and this novel brings to life the relationship of the two. It is rated 4.2 stars on Goodreads.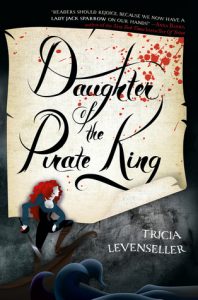 Here are the titles we've been waiting for that are out today (Feb. 28):
"Daughter of the Pirate King" by Tricia Levenseller — a 17-year-old pirate captain, searching for an ancient hidden map, allows herself to be captured by her enemies so she can search their ship. This book is rated 4.3 stars on Goodreads.
"Banana Cream Pie Murder" by Joanne Fluke — Read the latest installment in Fluke's Hannah Swenson series. This mystery finds Hannah investigating the death of her mother's neighbor, meaning Hannah's return to Lake Eden won't be as peaceful as she'd hoped. Rated 3.8 on Goodreads.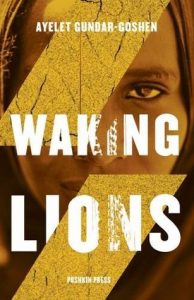 "Waking Lions" by Ayelet Gundar-Goshen —A translation from the original Hebrew, "Waking Lions" is the story of how a decision made at the scene of a tragic event can change a whole life. This gripping novel follows Dr. Eitan Green after he hits a man while speeding along a moonlit road. It has a 3.8 rating on Goodreads.
All of the above titles are available on our catalog, so come in and check one out today.