Have you been waiting to see the summer blockbusters?  Well they are almost here!  We have many new titles added to our catalog.  Place your hold on these items today.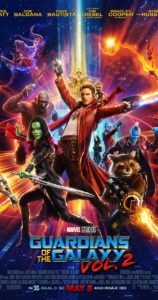 Guardians of the Galaxy Vol. 2
Tagline: You only get one chance to save the galaxy twice.
Summary: Join the Guardians as they defend the galaxy against an evil force determined to destroy everything we know.  On the journey, Star Lord learns that family is not always connected by blood.
My Thoughts: Baby Groot steals the show!  This one new adventure is as much fun as the first.  Laugh out loud funny with soft hearted moments make this perfect for a Friday night in with the family.
DVD Release Date: August 22, 2017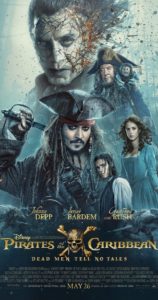 Pirates of the Caribbean: Dead Men Tell No Tales
Summary: In the last installment of the Pirates of the Caribbean franchise, Jack Sparrow is being hunted by the ghostly Captain Salazar.  The only way to save himself is to find the Trident of Poseidon.
My Thoughts: A fun romp through the paranormal Caribbean.  Johnny Depp does not disappoint in his performance of Captain Jack Sparrow.  His wild antics and swagger make him the lovable pirate we cannot get enough of.  I will be sad to see this series end.
DVD Release Date: October 3, 2017
*Titles may not always be available on the release date due to item delivery and cataloging time.