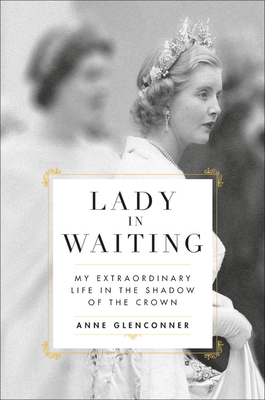 First line: One morning at the beginning of 2019, when I was in my London flat, the telephone rang.
Summary: Lady Anne Glenconner, lady in waiting to Princess Margaret, led a spectacular life. She lived through the Second World War, carried the train of Queen Elizabeth at her coronation and married to an eccentric aristocrat. In her memoir she takes us behind the scenes of important events in the British monarchy and her life. She has many ups and downs but stays strong through them all.
My Thoughts: After watching The Crown I have become fascinated by Princess Margaret. I knew very little about her but came to love her wild side and the way she stirred up the monarchy. When I saw Lady Glenconner's book on Netgalley I immediately had to request it.
The writing is very simple. It is almost like having a conversation with the woman herself. It flows so easily and is a lot of fun to read. You can feel her emotions as you read along. I loved hearing her memories about life with the royal princesses. I was shocked as she discussed her marriage. Her husband sounds like a very difficult man to be around but that she stuck it out shows her devotion and will to commit to her promises.
I loved looking for pictures as I was reading. And I found the pictures at the end delightful. It was nice to put faces to the names. Mustique looks like paradise. I have never visited the Caribbean but this definitely makes me want to take a trip.
The one thing I was missing was more insights into the lives of the Queen and Margaret. They appear and play important parts in her story but I expected more from reading the blurb.
FYI: If you love The Crown then this is a good follow up read.