I love to hold a paper book.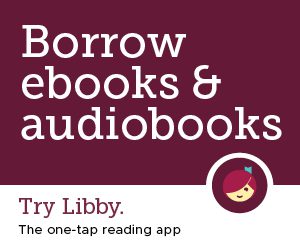 There is something about feeling the pages in my hands.  However, sometimes I find I like the convenience of a digital copy.  I can take it with me where ever I am using an app on my phone.  How cool is that?  Plus, we have such a great selection of books available on our Sunflower eLibrary.  The app used to be called Overdrive but is slowly migrating over to Libby by Overdrive.  It is a fantastic upgrade.  Definitely check it out if you enjoy ebooks and audio books.
*This review will be a little different because the library does not own a physical copy but only a digital one that is available on Sunflower eLibrary.*
  Eleanor of Aquitaine Trilogy by Elizabeth Chadwick
First line: Alienor woke at dawn.
Summary: This is the story of Eleanor of Aquitaine (or Alienor as she is called in the book).  She was married to two kings, one of France and one of England.  She was the mother of kings.  However, she was a duchess in her own right and a very strong and determined woman.  She traveled to the Holy Lands on a crusade.  Through her the Plantagenet dynasty began.  Her life was not all easy, she faced imprisonment, war and death but managed to achieve greatness in the face of it all.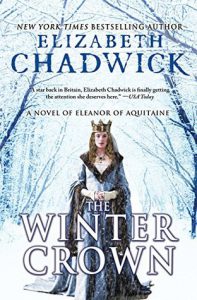 Highlights: I loved this trilogy.  This was my first interaction with Elizabeth Chadwick's work and I was very impressed.  Chadwick brings Eleanor to life.  She shows what a strong woman she was.  I loved seeing her take on kings and prove that a woman is just as powerful.  The writing is superb.  I will definitely be reading more of her books.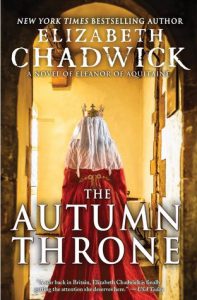 I had heard very little about Eleanor before picking up these books.  As I read I learned so much about her and life in the 12th century.  Her family life was very erratic and messy.  I find it hard to believe how dysfunctional her family was.  Her sons were constantly fighting with one another and their father.  She had to be the peace keeper but also an instigator once in a while.  But I found her fascinating!  I think after Anne Boleyn, Eleanor is my favorite female historical figure.  She did so much, lived a long life and is still remembered nearly 900 years later.
 FYI: This is perfect for fans of Philippa Gregory!