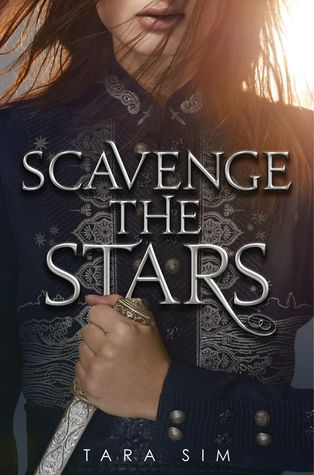 First Line: The first thing Silverfish had learned on board the Brackish was how to hold a knife.
Summary: Amaya has spent seven years on a ship working off the debt her parents sold her to cover. Just a few days before she is due to be released she rescues a man from the sea. For her kindness he offers her the chance to get revenge on the people who have wronged her.
As their scheme progresses she becomes entangled with the son of the wealthy merchant they intend to bring down. The more she learns about him the harder it becomes to follow through with their plans.
My Thoughts: This is a gender swap retelling of The Count of Monte Cristo by Alexandre Dumas. It has a stunning cover and a fun plot. It is always fun to read a retelling especially if it was done well. I liked Amaya and Cayo's interactions. I wish that there was more of it. Hopefully in the second book there will more. It ended with a big cliffhanger! I am looking forward to the sequel coming out next year!
I actually received this as the book from the Owl Crate subscription box. This was my first time participating and I loved the experience. For a fee of $29.99 plus shipping I got a box filled with bookish goodies and a new young adult book. Usually the books are signed by the author, have exclusive covers, and letters from the author. Also inside was an exclusive Harry Potter and the Order of the Phoenix mug, an enamel pin, The Hobbit banner, a candle, Crooked Kingdom socks, and a tiny mirror pillbox.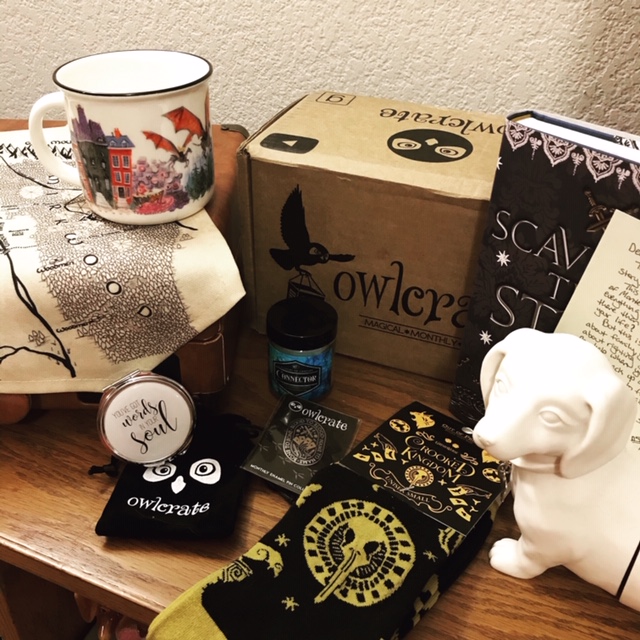 It was fun to splurge on something like this. I love to read YA books and I have lots of fandoms. They have new selections every month and several special edition boxes throughout the year. Plus they have added an Owl Crate Jr. edition for younger readers.
FYI: A few trigger warnings are mutilation and violence against children.
* This is my pick for category #9 (A book that features a strong female lead) for the ReadICT challenge.*