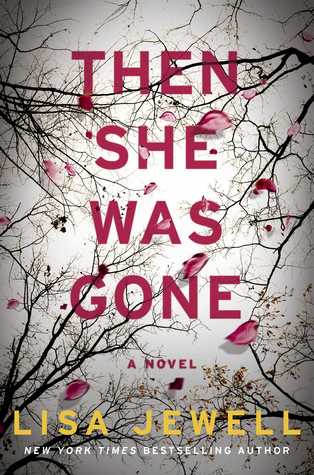 First line: Those months, the months before she disappeared, were the best months.
Summary: Fifteen year old Ellie is the golden child. Then one day she disappears without a trace. Ten years later her mother, Laurel meets a man in a coffee shop. He is charming and appears to be the perfect man. As her relationship with Floyd progresses she meets his daughter who bears a striking resemblance to her missing daughter, Ellie. What happened to Ellie? After all the years of wondering Laurel is determined to find out.
My Thoughts: Lisa Jewell is a new discovery for me. I recently read her latest book, Watching You, on the recommendation of Dawn (who writes our Lit Pairings blog posts). I was hooked immediately. Her novels are fast paced filled with lots of twists and turns. I was pretty sure I had everything figured out early on in the novel. However, I was wrong. Things continued to get more twisted as I read.
The book was divided into different parts with different narrators. As the story progressed we got different looks at the events of then and now. I was very shocked and little saddened by the ending. If you read it you may understand. There were lots of pieces that are very hard to read. But Jewell is an amazing writer. Even if the story had been less intriguing her writing would have saved it. I will definitely be on the hold list for any more of her upcoming thrillers.
FYI: This is perfect for fans of Ruth Ware and Shari Lapena.

Latest posts by Ashley Pohlenz
(see all)