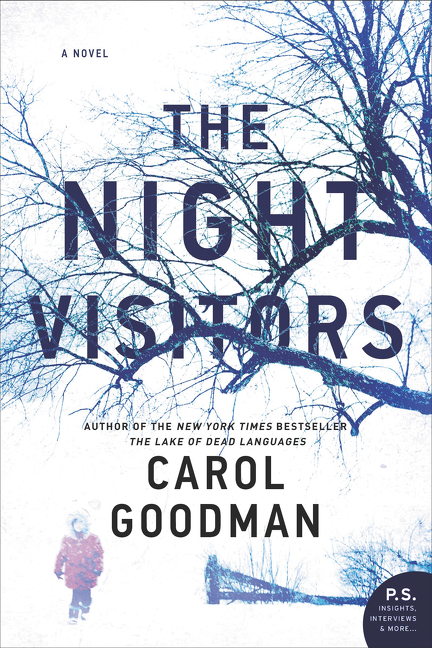 ALICE gets off a bus in the middle of a snowstorm in Delphi, NY. She is fleeing an abusive relationship and desperate to protect…
OREN, ten years old, a major Star Wars fan and wise beyond his years. Though Alice is wary, Oren bonds nearly instantly with…
MATTIE, a social worker in her fifties who lives in an enormous run-down house in the middle of the woods. Mattie lives alone and is always available, and so she is the person the hotline always calls when they need a late-night pickup. And although according to protocol Mattie should take Alice and Oren to a local shelter, instead she brings them home for the night. She has plenty of room, she says. What she doesn't say is that Oren reminds her of her little brother, who died thirty years ago at the age of ten.
But Mattie isn't the only one withholding elements of the truth. Alice is keeping her own secrets. And as the snowstorm worsens around them, each woman's past will prove itself unburied, stirring up threats both within and without.
I first read Carol Goodman years ago when I picked up The Death Orchid after hearing from someone that it would appease my never-ending hunger for all things Gothic. It did, and I loved her writing style. I haven't read all her books but those I have read never disappoint.
The Night Visitors is very atmospheric, but is lacking a little when it comes to inspiration for a food based blog. So I'm hoping you will forgive my lack of original recipes and just be excited about how fun this book is!
Now on to the food! At one point in the story the characters are preparing for a big winter storm and what goes better with a storm then a nice slow cooker Chili?!?! Then in the morning when you wake up and find yourself snowed in you can make the other great recipe from the book, Pancakes, and I think this recipe is just the ticket!
I know pancakes and chili aren't new or exciting, but I promise you this book is! If you enjoy the book drop me a line and let me know.


Latest posts by Dawn Best
(see all)