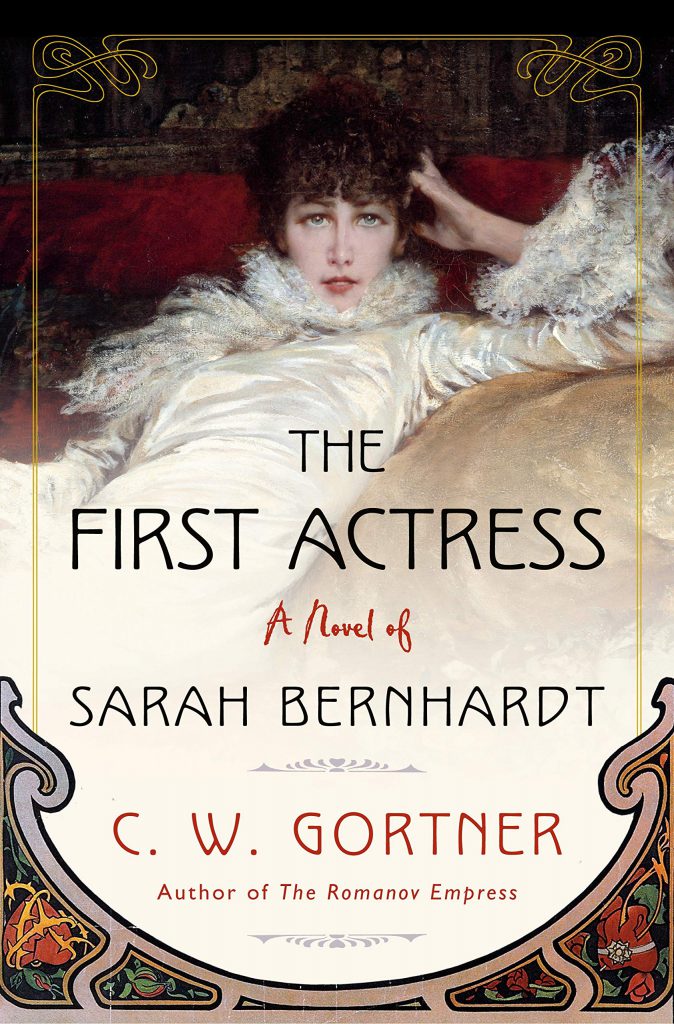 First line: If great talent can arise from adversity, mine must have been forged in the cauldron of my childhood.

Summary: The most famous actress of her time, Sarah Bernhardt, rose from obscurity to stardom in France. She was the daughter of a high-class courtesan. She is raised in a convent until her mother decides to start her in the family trade even though Sarah has hopes of being an actress. With the help of influential men like Alexandre Dumas she gets her chance to shine of on the stage and become a worldwide superstar. But even with stardom comes tragedy too.

My Thoughts: Before reading this I had never heard of Sarah Bernhardt but after finishing it I want to know even more. Her life had so many ups and downs. She achieved so much in a time when women still had very little power. She used her skills and strong will to rise. She may have had help but she knew who she was and what she wanted and took it. And she used her influence to help others like during the Franco-Prussian War, another event that I knew very little about.

Unfortunately, most of Sarah's work was on the stage and before motion pictures and sound but there are a few examples from early recordings that can be found on Youtube. Even though her acting would be out of date in the present at the time it was revolutionary. She changed the way actors spoke to the audience and portrayed the characters on stage. We are lucky to have any piece of her and her skills available for us to see.

Gortner is a phenomenal historical fiction author. He really makes the story gripping. He brings the women he writes about to life. I learn more about the time period then I have ever known while being entertained by the story.

FYI: I highly recommend Gortner's last book, The Romanov Empress, about the mother of Czar Nicholas II of Russia.