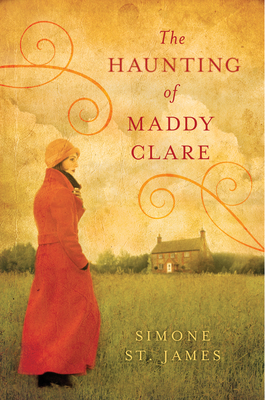 First line: The day I met Mr. Gellis, I had been walking in the rain.
Summary: Sarah Piper is a poor young woman working for a temp agency in London when an unusual job becomes available. She is hired on as an assistant for a ghost hunter. Alistair Gellis, a WWI veteran and ghost enthusiast, is determined to prove the existence of ghosts. He wants Sarah's help with the ghost of Maddy Clare. Maddy was a servant for the Clare family until she took her own life in their barn. Now her spirit is wreaking havoc on the occupants. With the help of Matthew Ryder, a former soldier and friend of Alistair's they search for a way to help Maddy move on and solve the mystery behind her destructive behavior.
My Thoughts: Absolutely chilling! Simone St. James is by far one of the best writers, in my opinion, of the Gothic ghost story. She can weave the historical fiction, romance and spookiness together seamlessly. I have been meaning to read this for some time now. It took me just a few days to read because it was that good!
I loved the mystery behind Maddy. No one knew who she was or where she came from. She had no memory and rarely spoke. Then one day she hangs herself in the barn of her employer. That's when the trouble really begins. Maddy's vengeful spirit is set to attack any man who sets foot on the Clare property. What happened in her past? Sarah's first interactions with Maddy were a little terrifying. It literally gets your blood pumping as you read it. When you pick this up be prepared to finish it. Maybe even the same day. Just saying.
FYI: If you like this then try Wendy Webb and Amanda Stevens.

Latest posts by Ashley Pohlenz
(see all)