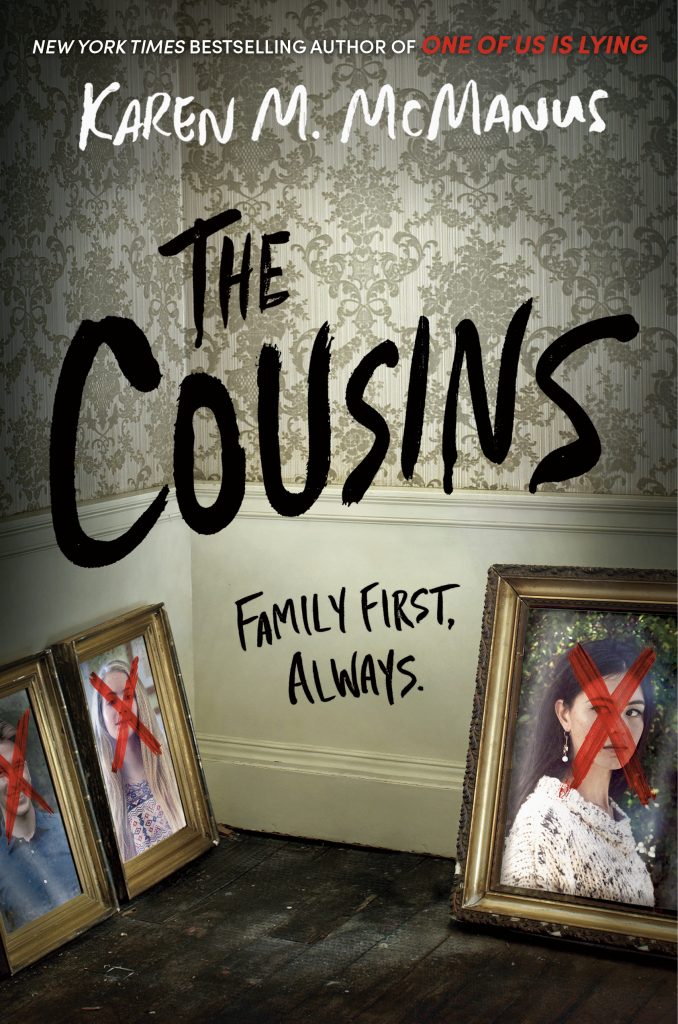 First line: I'm late for dinner again, but this time it's not my fault.
Summary: On a resort island lives the Story family. They have lived there for generations. But one day the Story children are disinherited by their mother. The only clue is a note that reads…You know what you did. For over twenty years the four siblings had no contact with their mother or even returned to the island.
Then one day a letter arrives for the next generation of Storys. It is inviting them to the island for a job at the family owned resort and to get to know their grandmother. Everyone is shocked by this change of events but each grandchild is willing to see if they can get a chance to earn back their grandmother's approval.
My Thoughts: Once again McManus writes a fun and twisty mystery. There are mysterious people, family secrets and ominous warnings. Everything you could want from a good story. Each of the characters if very different. We even get a peak into what happened on the island before the Story kids were disinherited.
I liked the characters. I loved the drama. I was constantly trying to think of what the big reveal would be. And I have to say that it was not what I thought it would be. Maybe my thoughts were a little too wild but sometimes authors do those things. This book, especially near the end, gave me all the Rebecca vibes. Hopefully that doesn't give too much away! I like that YA authors are writing books for teens that are just as good as the ones for adults.
FYI: Perfect for fans of Megan Miranda and Sara Shepard.