Week three of the Forbidden Forest Read-a-thon is behind us and I still have 4 books to finish! Up until this week I was able to finish three books a week but this week had a really long book. It is taking me longer than anticipated. How is everyone else coming along?
Of the two books I finished I really enjoyed both of them. Below I attached my review for the new Elton John autobiography, Me. But I also read Carrie by Stephen King. I have never seen the movie but I had a basic understanding of the story line. I was shocked by how much I liked it. If you want to read my review sign up for our monthly newsletter. It will be in the November 2019 issue.
Me by Elton John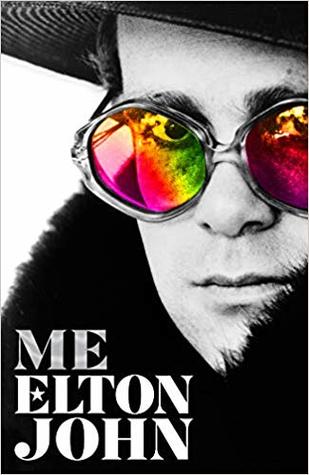 First line: I was onstage at the Latino club in South Shields when I realized I couldn't take it anymore.
Summary: In his autobiography, Elton John takes us through his life from his childhood as Reginald Dwight to his life with his husband David. He gives us a look into the world of a rock star. He is very honest about his drug usage and other addictions. He discusses his friendships with other musical legends like John Lennon, Freddie Mercury and even Lady Gaga. After years of pain and loneliness he decides that he has had enough of the rock 'n roll lifestyle and enters rehab and starts his own charities for AIDS relief.
My Thoughts: I loved this book! And look at that cover! Gorgeous. First of all I listened to the audio book version which is read by Taron Egerton, who played Elton in the biopic, Rocketman, released earlier this year .
I found Elton's life to be unbelievable. He knows everyone. He has done so much. I loved how honest he was about his struggles. He took every drug known to man. He tried to commit suicide several times. I cannot imagine living his life and coming out of it okay. He does though. He survived stuff that would have ruined many others and did. But he is still standing. He has met the love of his life, has two beautiful boys and tries to help others around the world.
I learned a lot about him. And I found him even more interesting than I did before. He is currently doing his final tour and I wish that I could see him in concert. My parents did in 1984 in Tacoma, Washington. I am super jealous. Oh well I will just watch concerts on Youtube and rewatch Rocketman again.
FYI: I highly recommend the audio version but also grab a copy of the book so you can see the pictures!