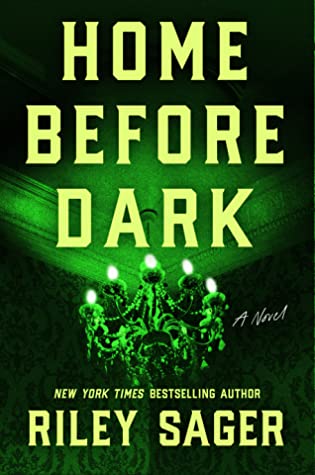 First line: Every house has a story to tell and a secret to share.
Summary: Maggie Holt has lived in the shadow of the book, House of Horrors, written by her father about the time they spent living at Baneberry House. She has no memories of their time there and cannot get answers about what really occurred there twenty-five years earlier. When she learns that she has inherited the house from her father she decides to go back, against the dying wish of her father, and try to find some answers.
My Thoughts: I think this is one of my favorite books by Riley Sager. He does a phenomenal job of creating a tense and thrilling story. I find it interesting that he always writes women but he does it so well.
From the very beginning I was hooked on Maggie's story. I needed to know what happened just as much as she did. I could not turn the pages fast enough. I liked how the chapters alternated between "the Book" and Maggie in present day. The parallels made me want to keep reading with all the foreshadowing. There were several scenes where I had to set the book down and breathe a little bit to get past it.
This definitely has a The Haunting of Hill House vibe to it. A big scary house where a family it tormented. What could be better? But Sager does a great job of making this story his own. He has his classic twists and turns. I could not recommend this enough to anyone who loves a good thriller/ghost story.
FYI: Perfect for fans of The Haunting of Hill House, the Netflix show and book.