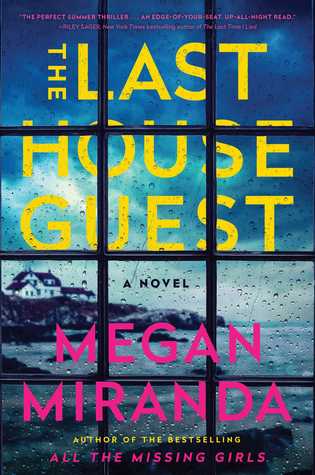 First line: I almost went back for her.
Summary: Littleport, Maine is a small coastal town that spends half the year catering to the wealthy visitors on summer vacation. The Loman family is the richest and most prominent family in the area. One summer the Loman's daughter, Sadie develops a friendship with a local girl. They become inseparable. As their friendship grows, Avery is brought on to manage the family's local rental properties and other business ventures in town. Then one summer everything changes. Sadie is found dead. The police rule it as a suicide but Avery feels like things do not add up. Who could want to hurt Sadie and why?
My Thoughts: This is a perfect read for summer vacations. It is set on a coastal town with beaches, bungalows and bistros. While reading it I desperately wanted to be sitting outside with a cold drink.
Miranda does a great job a spinning a tangled web. The story jumps back and forth between the summer Sadie died and the next one without her. But at the same time we get glimpses farther back into Avery's past as well. There seemed to be so many possibilities for the ending. I was shocked by the big reveal at the end. The last 50 pages fly by so fast. It was hard to put down.
FYI: My favorite Megan Miranda books is All The Missing Girls. It is fantastic. The story is told in reverse. You would think it would give away so much but it does not. Both of these books are perfect for your summer reading list!


Latest posts by Ashley Pohlenz
(see all)