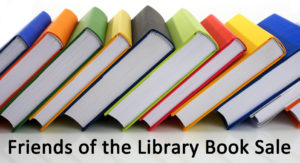 It's that time of year again, when reading can take center stage as you find time to relax and rejuvenate yourself. Whether you're hanging by the pool, on vacation at the beach, or just lying in a hammock in the backyard, a good book can make that moment even better.
If you are in need of good, inexpensive reading material for times like those, the Friends of the Derby Public Library has got you covered. Come to the Friends book sale at the library July 21 and 22 to find reading treasures, at just 25 cents for a paperback and 50 cents for a hardcover.
There will be hundreds of books to choose from, so you are sure to find something you will enjoy. Music CDs, DVDs and books on CD are also available at the nominal cost of $1 for music CDs and $2 for DVDs and books on CD.
If you are a member of the Friends group, you are lucky enough to have access to a Friends-only preview sale 6:30-8 p.m. Friday, July 20. If you aren't yet a member, you can join for only $10 at the sale.
The book sale will be 9 a.m.-4 p.m. Saturday, July 21, and 1-4 p.m. Sunday, July 22, in the Community Room at the library.
Volunteers are needed to set the sale up Friday; to work the sale Friday evening, Saturday and Sunday; and to box up what books are left after the sale on Sunday afternoon. If you are interested in volunteering, please email the Friends group at friends@derbylibrary.com.

Latest posts by Alyssa Larue
(see all)