"What is it that they say? That thing about happy and unhappy families? That happiness is all the same, but misery is unique?"― Lisa Unger, Secluded Cabin Sleeps Six
Summary: Three couples rent a luxury cabin in the woods for a weekend getaway to die for in this chilling locked-room thriller.
What could be more restful than a weekend getaway with family and friends? An isolated luxury cabin in the woods with spectacular views, a hot tub, and a personal chef. Hannah's generous brother found the listing online. The reviews are stellar. It'll be three couples on this trip with good food, good company, and lots of R&R. But the dreamy weekend is about to turn into a nightmare.
A deadly storm is brewing. The rental host seems just a little too present. The personal chef reveals that their beautiful house has a spine-tingling history. And the friends have their own complicated pasts, with secrets that run blood deep. How well does Hannah know her brother, her own husband? Can she trust her best friend? Meanwhile, someone is determined to ruin the weekend, looking to exact payback for deeds long buried. Who is the stranger among them?
My Thoughts: There are so many POVs in this, which is a bit daunting. Adding to the confusion, the characters do not seem to mesh with the main narrative of the luxury vacation. Plus, the prologue included a tense Christmas dinner involving the mysterious gift of DNA tests where no one claimed to be the gift provider. Simply put, there is a lot to grasp in this story.
Once the three couples get to the cabin, the cabin owner proves to be disturbing. Bad things start happening. Who is doing it? To what end?
I listened to the audio and enjoyed the story, but it might be better to read it instead. I had to rewind a few times, thinking I missed a thread. It is one of those thrillers that allows many open threads that ultimately come together to knit a nice ending!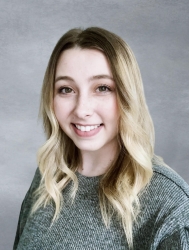 Latest posts by Monica Chancellor
(see all)