"One thing growing up in the foster system taught me was to watch people's eyes more than you listened to what they said. Mouths were good at lying, but eyes usually told the truth."
― Rachel Hawkins, The Wife Upstairs
Summary:
Jane is new to Alabama, and she is working as a dog walker in Thornfield Estates—a gated community full of McMansions, shiny SUVs, and bored housewives. The kind of place where no one will notice if Jane lifts jewelry off the side tables of her well-heeled clients. No one will even think to ask if Jane is her real name.
But her luck changes when she meets Eddie­ Rochester. Recently Eddie's wife, Bea, was in a boating accident with her best friend, their bodies lost to the deep. Jane can't help but see an opportunity in Eddie—not only is he rich, brooding, and handsome, but he could also offer her the kind of protection she has always yearned for.
Yet as Jane and Eddie fall for each other, Jane is increasingly haunted by the legend of Bea. Can she win Eddie's heart before her past—or his—catches up to her?
My Thoughts:
I heard all of the talk about comparing this to Jane Eyre, and have decided just to read and review this book on its own with no comparisons.
I am so happy that this is my first read of the new year! It is exactly what I look for in a book. I loved the character's dark and hidden pasts, and that as the reader, we are kept in the dark about some of their secrets all the way up to the last few chapters!
Besides being a fun thriller, this was also very well-written and perfectly paced. There is some jumping around in time, but Hawkins has the chapters clearly titled and there will not be any confusion. I found this to be a nice touch. Sometimes this annoys me in books, but not in this one. This is the second book that I have read by Rachel Hawkins, and I am a fan of her writing for sure!
*Check out my review of Reckless Girls by Rachel Hawkins here!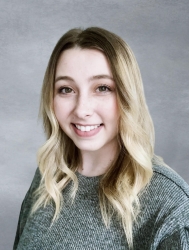 Latest posts by Monica Chancellor
(see all)