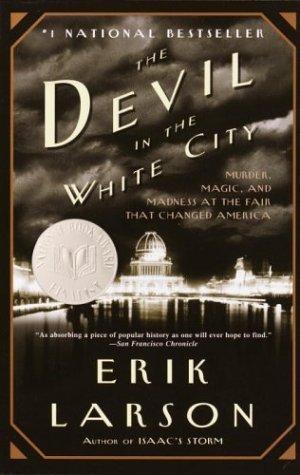 First line: How easy it was to disappear.
Summary: It is 1893. Chicago is hosting the World's Fair. All eyes are on America. Told through intertwining narratives following the dreamers and architects of one of the largest expositions ever and the serial killer who used to fair to attract his victims.
My Thoughts: I was very excited to start this. I just read about the victims of Jack the Ripper so obviously it was time to read up on H. H. Holmes, America's first serial killer. And I had heard great things about Erik Larson's books. However, I was a little disappointed. I loved the chapters about Holmes and his "Murder Castle" but they were too short. More time and pages were devoted to the World's Fair. I get that it was a very important piece of American history but it was very dry. I slugged through about two thirds of the book before I decided to skip each of these chapters and just focus on Holmes.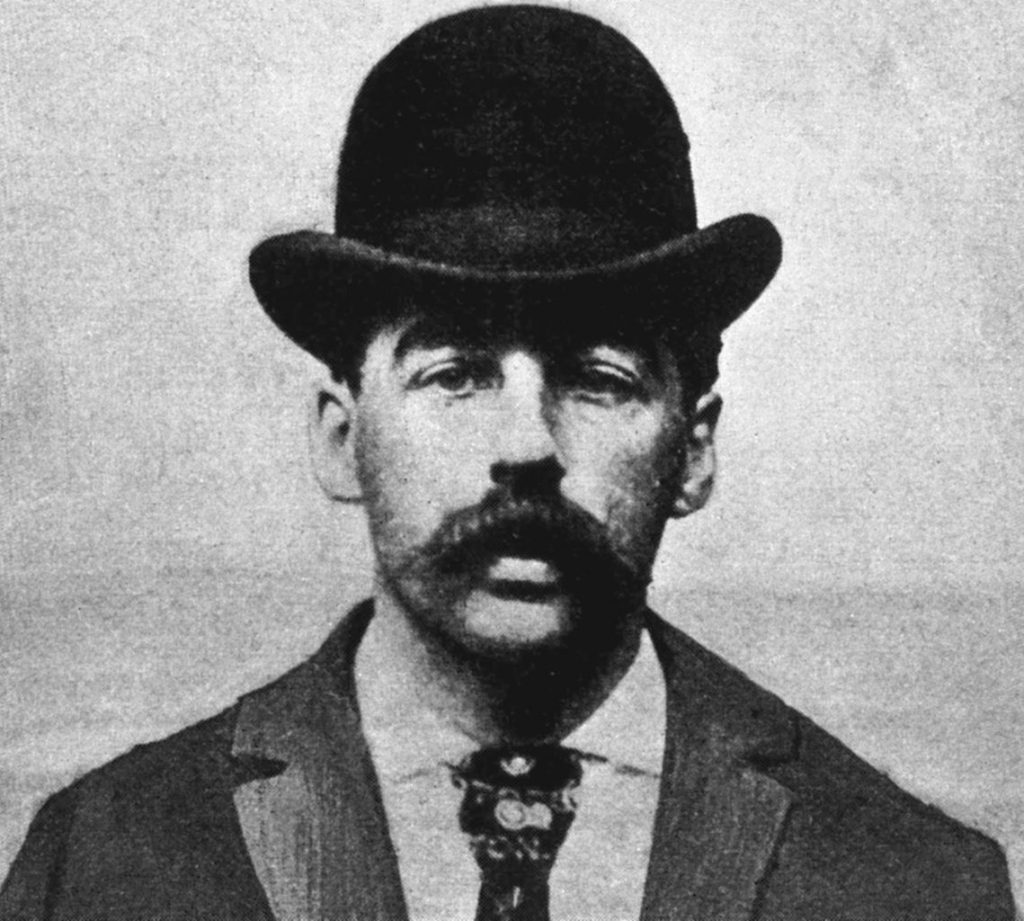 I was astounded at how long Holmes was able to go undetected while committing his crimes. He spent years avoiding notice. Even though murder is his most notorious crime he was a mastermind at other ways to deceive. Larson always pointed out his striking blue eyes and charming demeanor. It is easy to imagine him swindling his unsuspecting victims. He used his charms to avoid debt collectors, create alias and marry several women. With these skills he was a very "successful" man. He accumulated wealth and many people liked him. It is hard to imagine that someone like that could be as cold-blooded as he was.
I have to point out that even though I gave up on the fair chapters that they were very detailed and well researched. This would be a perfect book for lovers of Chicago history and architectural history. I loved looking at pictures from the fair. It looks stunning. Truly a wonder of the modern world. Even though they had many setbacks and struggles during the construction they pulled off an amazing feat.
FYI: A great young adult historical fiction set in Holmes' Chicago is Capturing the Devil by Kerri Maniscalco. It is the 4th book in the series and I highly recommend them all!
*This is my pick for category #12 (A book by an author slated to visit Kansas in 2020) for the ReadICT challenge.*

Latest posts by Ashley Pohlenz
(see all)