An Enchantment of Ravens by Margaret Rogerson
First Line: My parlor smelled of linseed oil and spike lavender, and a dab of lead tin yellow glistened on my canvas.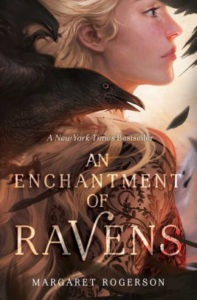 Summary: Isobel lives in a land ruled by the faerie courts except that these faeries are not the pixie dust-throwing, nature-loving creatures from stories and lore. These faeries are alien, vicious, manipulative, and the only thing they love more than their own immortality is the art of Craft. Faeries cannot wield a pen, a paintbrush, a cooking spoon, or a sewing needle without disintegrating to ash. Therefore, they seek the services of artists like Isobel who will effortlessly paint their portrait. Isobel is the master of her craft and sought out by the most prestigious faeries including the powerful Autumn Prince. But when she paints human sorrow in the prince's eyes, she infuriates him and is forced to journey to the land of Faerie to suffer the consequences.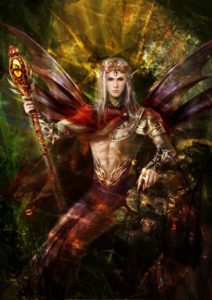 High Points: The best part of this story is the writer's use of language. This book is for readers who love a good metaphor. The writer paints such a vivid and magical image of this world, and its flowery and sophisticated prose will sweep you off your feet and right into the enchanted land of the Fae. This book is also excellent for artists, especially painters. Isobel loves her craft and prides herself on its perfection. The way she processes her art is fascinating and gripped me through the story.
Low Points: This book has two main flaws for me; distraction and "insta-love." The book tends to distract itself with its own metaphors and artistry to the point that the actual plot gets muddled at times. The middle portion of the book is primarily a journey story in which the characters are traveling from one place to the next in the faery world. At times I found myself asking why they were going somewhere in the first place. The book also suffers from the "insta-love" curse meaning the main character, Isobel, and the Autumn Prince fall in love much too quickly. It's a typical trope in young adult fiction and over time, I began to feel for their relationship, but it took most of the book for me to accept it.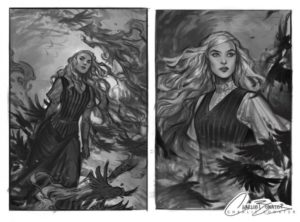 FYI: This book is a stand-alone young adult novel, a rarity in the genre. I read half of this book and listened to the other half on audio and highly recommend the audiobook experience.

Latest posts by Alyssa Larue
(see all)