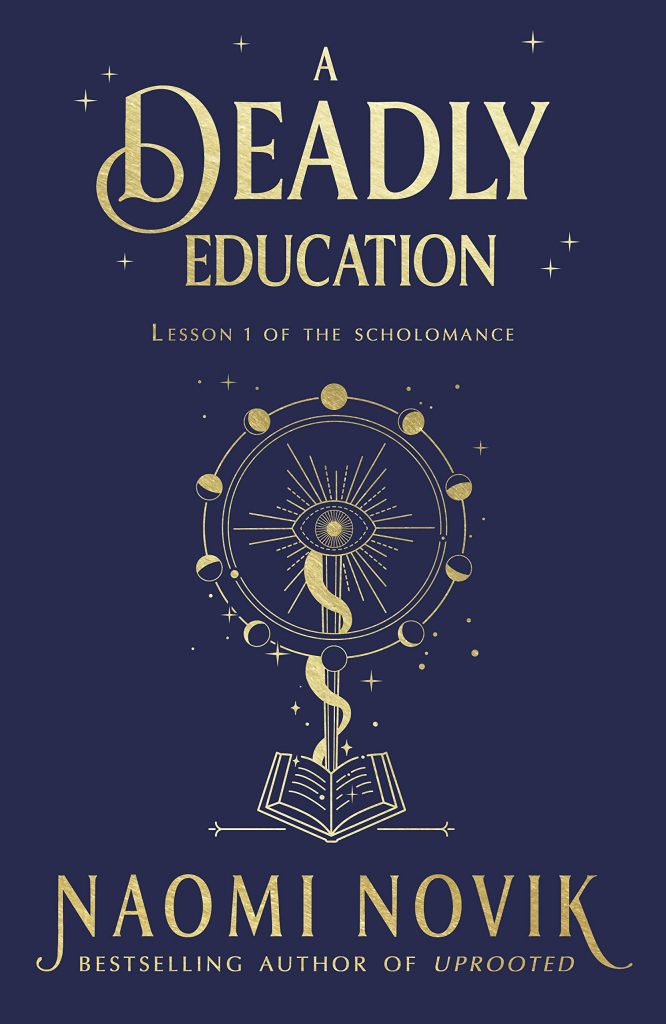 First line: I decided that Orion needed to die after the second time he saved my life.
Summary: The Scholomance is a school for wizards. However, this is not your ordinary school. There are no teachers, monsters lurk around every corner and allies are more important than friends. El has spent her years here trying to stay alive, literally. And even though she has extraordinary powers she has to keep them in check otherwise she could destroy the school and everyone in it. With her reputation as a dark wizard and her grumpy attitude she has never made any friends but that all changes when Orion Lake decides to save her life, again.
My Thoughts: This book was crazy! The first few chapters had so much information, world building and magic system in it that it nearly overwhelmed me but I stuck with it. It was worth it! There are many books that are trying to be like Harry Potter but this takes it to another level. Monsters creep out of every nook and cranny. The school is forever changing. Fellow students may try to ally themselves with you or kill you. No teachers or even any adults are in the school. And graduation is a life or death situation.
Everything about this book was different and exciting. I loved the ending. It was thrilling and fast paced. I wish it didn't have to end but it gave such a good cliffhanger that I am eagerly anticipating the next book. It cannot come soon enough!
FYI: Lots of death, violence and magic.