First Line: "It was a special day in the neighborhood!"
Summary: Jodi Platypus moves into the house next door to Daniel Tiger. The new house doesn't feel like home, because things are different! Together they learn how to feel better when things are new and different.
Ratings:
                Maggie: Did not participate in today's storytime
                Conor: CONSTANT Excited chatter
                Mama Lala:
My Thoughts: This BOARD book was a little too wordy for my two-year-old. He made it through all but the last page, though, so I know he liked the book! This book taught a great lesson– something every young child experiences. Even better, it included a Mr.Rogers/Daniel Tiger jingle!
FYI: This is part of a series, and stems from a television show. The show, Daniel Tiger's Neighborhood, is actually based off another show, Mr. Roger's Neighborhood!
Happy Reading our friends,
Mama Lala, Maggie, & Conor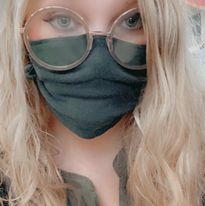 Latest posts by Chelsea Moore
(see all)