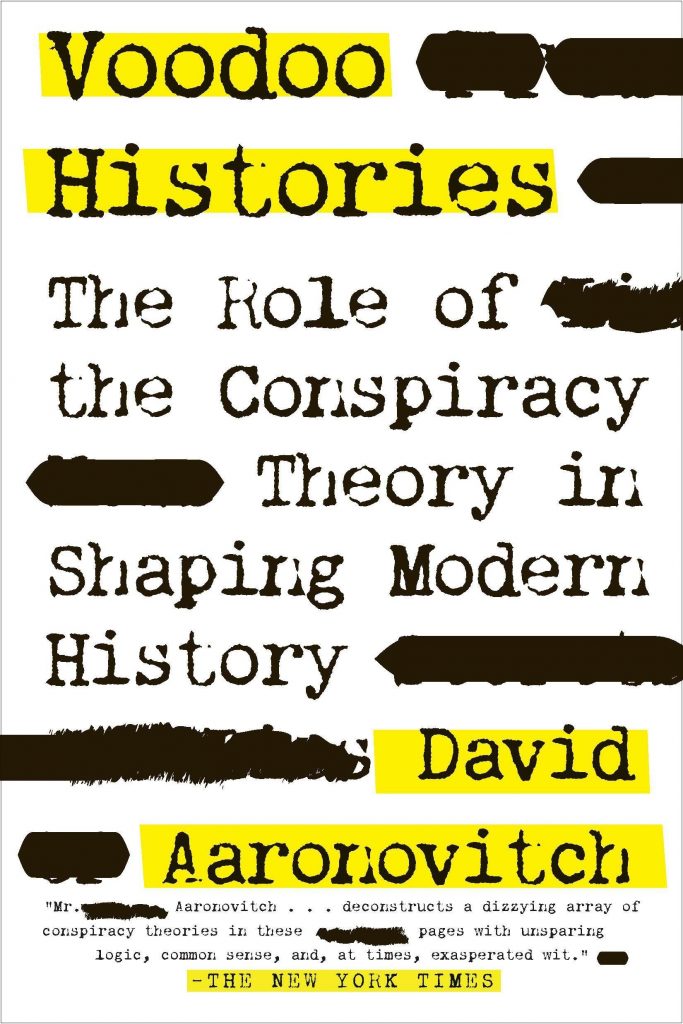 First Line: "In 1919, The European citizen–who five years earlier had perhaps, like the young Hitler, celebrated the outbreak of war–now surveyed a world that was utterly changed.
Summary:
Aaronovitch breaks down a number of conspiracy theories, from the bogus Protocols of the Elders of Zion to the theory that Barack Obama isn't a U.S. citizen to a conspiracy theory involving an elderly English woman who was passionate about growing roses. For each conspiracy, Aaronovitch meticulously traces its origins and details the ways in which it spread. Each falsehood is contradicted by the presenting of evidence, much of which has gotten lost over the years as the often more exciting version of the story spread.
This is a great book for anyone interested in how conspiracy theories start and what allows them to proliferate. It also provides useful information for anyone looking to arm themselves with facts that can be used to debate these conspiracy theories.
My Thoughts:
This book is wonderful in its thoroughness, but it can sometimes make for a dense read. That being said, I learned a lot. As the book states, at one point in time, a majority of U.S. and U.K. citizens believed that the government was somehow involved in the assassination of JFK. When I was in high school, a retired police officer was invited every year to give a presentation on the JFK assassination, the theme of which was that his death was a government conspiracy theory. This is a conspiracy theory that is readily accepted as fact among many communities. I can say that it is certainly something my father believes, as did the author's mother. But what I didn't know before reading this book was that Lee Harvey Oswald had attempted the assassination of an army major general just seven months prior to the assassination of JFK!

Latest posts by Ashley Pohlenz
(see all)