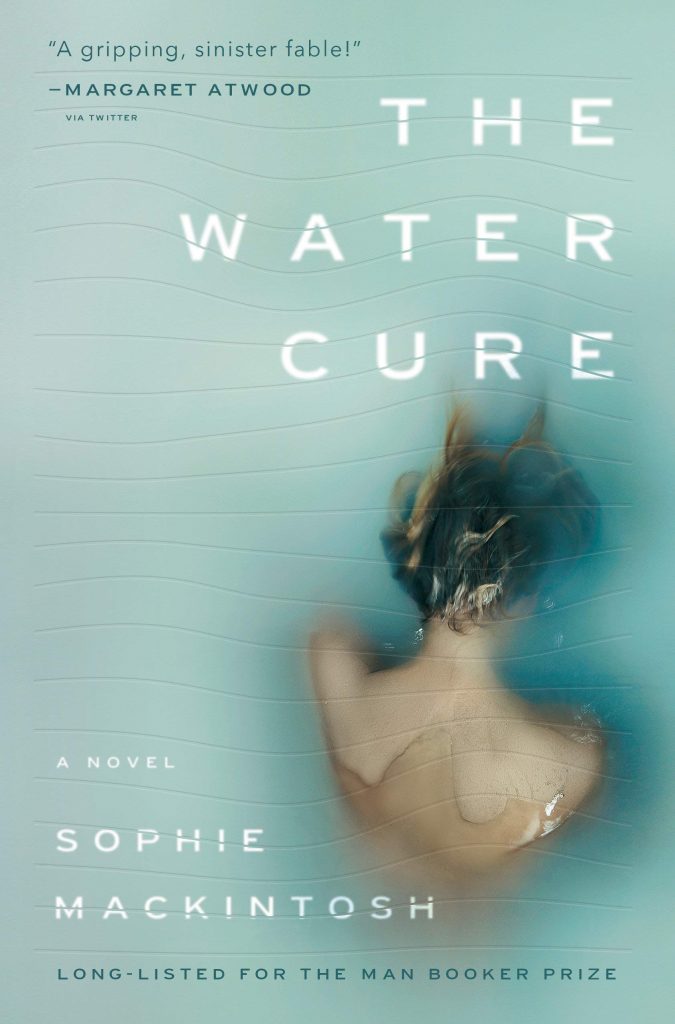 Trauma is a toxin that hooks into our hair and organs and blood and becomes part of us, the way heavy metals do, our bodies nothing more than a layering of flesh around everything ingested and experienced.

-Sophie Mackintosh
Sisters Grace, Lia and Skye are raised to believe that the world outside of their island is extremely toxic and deadly, especially for women. Their parents, whom they call King and Mother, have the girls living a life of purity, which is practiced through various cleansing rituals. One of which is called the water cure, where the girls put on a weighted dress and hold themselves under the water for as long as they can. This cult-like behavior begins to unravel, first when King disappears, and second when new men from the toxic mainland arrive on their island.
I will admit, this story was quite odd. The behaviors of this family were so strange, but it kept me intrigued. The dysfunction and cruel mindsets of these sisters had me unsure of who I was supposed to root for. All three of the girls had been brainwashed into maintaining an unhealthy lifestyle of "purity". Although their practices seemed absurd, I am still unsure of what all is true of the outside world and what is not. Since the story is told from the girls' point of view, we are also experiencing their confusion as the story unfolds. I believe the author, Sophie Mackintosh, left readers a little perplexed on purpose to replicate that of the sisters.
As I listened to this story on Libby, I had to backtrack multiple times to understand who was talking. The viewpoint switches between all of the sisters, so sometimes it was difficult keeping up with who was telling the story. I would recommend reading the hardback version because of this. Overall I found this to be an interesting read. Sophie Mackintosh created an intriguing yet troubling story to experience through the lives of Grace, Lia and Skye.

Latest posts by Ashley Pohlenz
(see all)