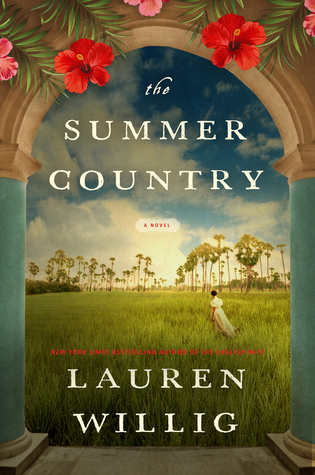 First line: "Emily!" Adam shouted.
Summary: Emily Dawson has inherited a plantation on the island of Barbados from her grandfather. When she arrives at Peverills it is far from what she dreamed. After the slave uprising forty years before it has sat in ruins. On the invitation of the Davenant family of Beckles, she and her cousin stay at the neighboring plantation while Emily decides what to do with her inheritance.
Forty years earlier Charles Davenant returns home to run his family plantation, Peverills. The home he knew as a child has changed and so have Charles' views on life in Barbados. As tensions rise on the island he must decide where he stands.
My Thoughts: This is a what great family sagas are made of. Big family secrets with dark turns around every corner. I loved the intertwining narratives and how closely they connected. The characters are so well done. I went in expecting to like some and hate others but Willig does a great job of proving you wrong on your first impressions. I am not much for a romance novel but this was a beautiful love story in the midst of so many challenges.
And the history is fascinating. I had never read or heard anything based on the island of Barbados so the storyline was completely fresh for me. Lauren brings it to life. The heat, the smells, and the lifestyles come through in her writing.
FYI: I highly recommend Willig's Pink Carnation series!

Latest posts by Ashley Pohlenz
(see all)