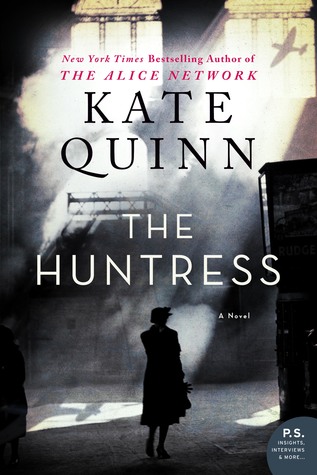 The Huntress by Kate Quinn
First line: She was not used to being hunted.
Summary: Nina dreamed of becoming a pilot. When the German army attacks her native Russia, she enlists to help her country fight its invaders. As one of the all-female bomber regiment called the Night Witches, she gets her wish. Until one day when she goes down behind enemy lines and encounters the evil villainous known as the Huntress.
Ian Graham spent the war years as a war correspondent. He everything from the invasion of Omaha Beach to the Nuremburg Trials but he is determined to find and bring to justice one person, the Huntress. With a personal vendetta against the war criminal he joins an organization tasked with finding members of the Nazi party that escaped punishment.
Jordan McBride is a young girl and aspiring photographer in 1946. Her father recently married a mysterious Austrian widow but her story makes Jordan suspicious. The more she learns the less she trusts her. She is determined to find out who this woman is in order to protect her father.
Told in three narratives we piece together the story of the Huntress.
My Thoughts: From the very first chapter I was hooked. I have been a longtime fan of Kate Quinn and her newest novel does not disappoint. I think I can even say with confidence that it is her best book to date. I loved the different timelines and how each intertwine. This would be perfect for fans of historical fiction and mysteries.
Nina was by far my favorite character. She is strong woman but also has a deep seeded fear. I enjoyed seeing her change and grow throughout the story. She starts as a poor girl from eastern Russia who dreams of becoming a pilot. As the war progresses she discovers more about herself and the country she serves. I learned so much while reading her chapters. I had never heard of female bomber teams during World War II. Even though Russia has a history of being behind the times, this is a very progressive stance. And for them to be highly decorated after the war for their courage.
Read the author's notes at the end for more background on the story. You can tell that Quinn did a lot of research to build her narrative.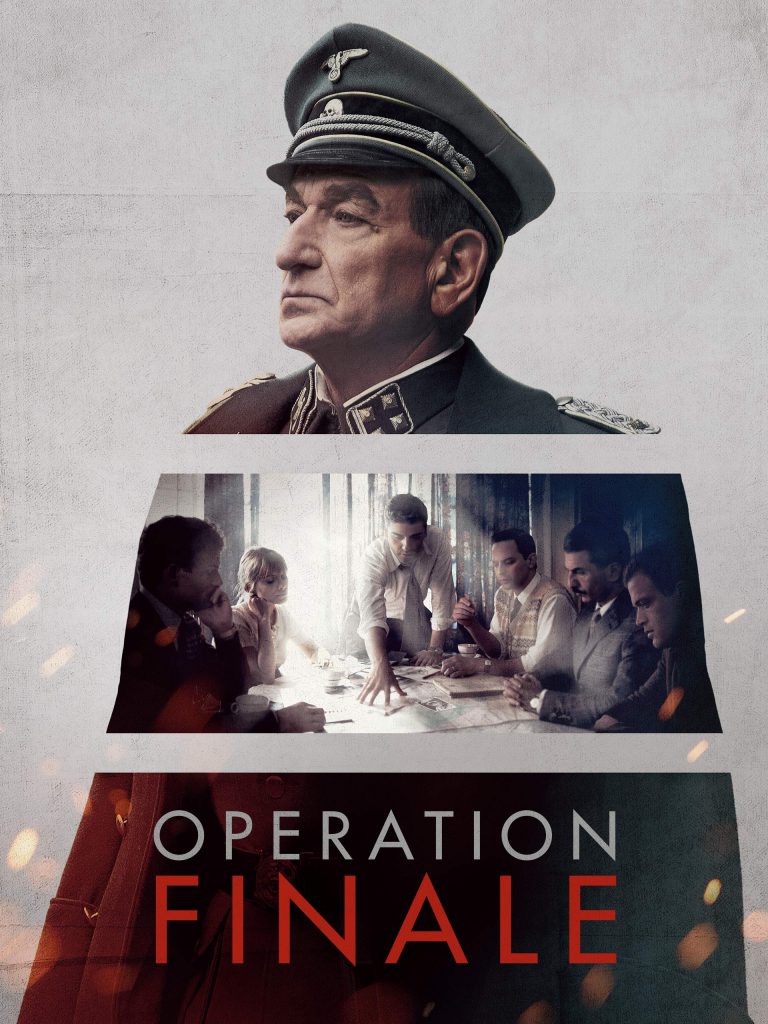 FYI: This reminded me a lot of the new release movie, Operation Finale, starring Oscar Isaac. It follows the search and capture of Adolph Eichmann, the mastermind behind the Holocaust.

Latest posts by Ashley Pohlenz
(see all)