It's hard to drive around Derby and not notice the abundance of wide, smooth bike paths that line nearly every street. According to the Derby website, there are over 25 miles of hike & bike paths within city limits!
Derby has an active running community that makes use of these sidewalks. Believe it or not the library can be a resource for runners. We have many books that offer advice and inspiration for the running community.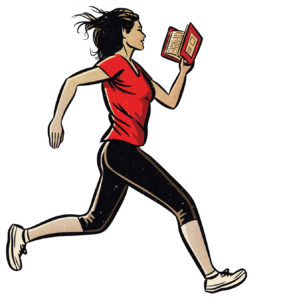 Runner's Field Guide by Mark Remy
The Runner's World magazine columnist offers a humorous guide to running and all the things needed to accomplish your goals.
Train Like a Mother by Dimity McDowell and Sarah Bowen Shea
If you need help getting started, this is an excellent book. It includes beginner advice and training plans from 5K all the way up to a full marathon.
Two Hours by Ed Caesar
Can the 2-hour marathon be broken? This book examines the science behind running and analyzes if and when we will see a human break 2-hours in the marathon.
Born to Run by Christopher McDougall
In Copper Canyon, Mexico, lives the Tarahumara Indians. They run just to run in barefoot sling shoes. Can they beat the most accomplished ultramarathons of the United States? Writer Chris McDougall travels to Mexico to find out and finds some inspiration for his own fledgling running hobby.
The library also carries Runner's World magazine in print and electronic form through our RBDigital app.
So lace up your running shoes and come check out some running books at the library. Or take your kids to High Park and have them run fartleks between Storywalk pages as you enjoy the latest book on display. A fartlek is fun to run and fun to say!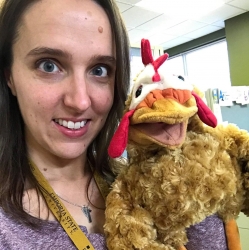 Latest posts by Hannah Adamson
(see all)