Hey there! There have been so many good books already released in 2018 and so many more to come, but here are just a few that were released last Tuesday and today. I'm not very often one of the first people to read a new book, but occasionally one comes along that I just can't resist. Maybe one of these will be that book for you.
Do you love to read the newest books? Or do you wait to see what people think of them? Or do you wait until you don't have to be on a long hold list anymore?! Tell us how you like to read in the comments. And here are four new books that we think are worth of checking out. Click on the title to go to our catalog where you can see if the title is available or put it on hold.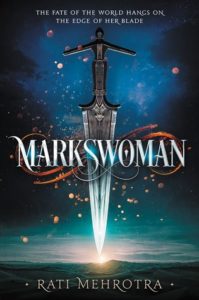 Jan. 23: Markswoman (Asiana #1) by Rati Mehrotra
Looking for a strong female protagonist? Here's a book that will satisfy you. Kyra is the youngest of an order of highly trained elite warriors. The orders are guided by a strict code of conduct and pledge to protect Asiana. Kyra has taken the pledge to live by these guidelines, but she also feels an overwhelming desire to avenge her murdered family. After Tamsyn takes control of the order, Kyra is forced on the run.
Jan. 23: Anatomy of a Scandal by Sarah Vaughan
James is a charismatic public figure who is also a loving father and husband. He is also accused of a horrific crime. Sophie is his wife. She is convinced he is innocent and desperately wants to protect her family. Kate is the prosecutor in the case. She seeks truth at all times, but is also convinced that James is guilty. Who is right?
Jan. 30: Still Me (Me Before You #3) by Jojo Moyes
If you are ready for Louisa Clark's new adventure, it's out today! Louisa has gone to New York City to start her new life and hopes to keep her relationship with Ambulance Sam alive despite the thousands of miles that separate them. However, when she steps into New York's high society, she runs into Joshua Ryan, a man who brings a whisper of Louisa's past to her. Will Louisa be able to learn who she really is?
Jan. 30: The Great Alone by Kristin Hannah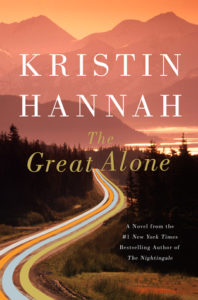 From Goodreads: "Cora Allbright and her husband Ernt, a recently-returned Vietnam veteran scarred by the war, uproot their thirteen-year-old daughter Leni to start a new life in Alaska. Utterly unprepared for the weather and the isolation, but welcomed by the close-knit community, they fight to build a home in this harsh, beautiful wilderness. At once an epic story of human survival and love, and an intimate portrait of a family tested beyond endurance, The Great Alone offers a glimpse into a vanishing way of life in America."

Latest posts by Alyssa Larue
(see all)