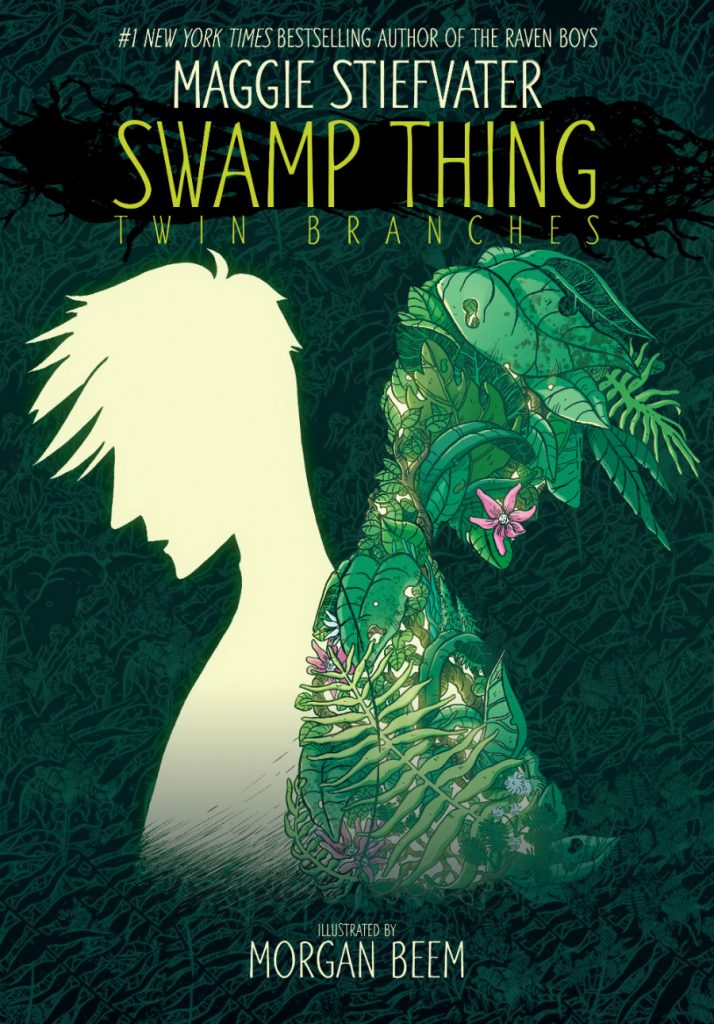 First line: Plants have long been underestimated.
Summary: Walker and Alec Holland are twin brothers who are nothing alike but are still inseparable. Walker loves to be the center of attention while Alec is more quiet and reserved. Their last summer before college is spent in a rural town with their cousins. While Walker makes friends and parties, Alec spends his time working on a science experiment that starts to affect the swamp outside of town.
My Thoughts: This is a DC Comics reimagining of the origin story of Swamp Thing. Author Maggie Stiefvater works with illustrator, Morgan Beem to create a new beginning for one of their classic villains. I liked how they included science and information about plants into the story. It does a little teaching while also entertaining. I wasn't completely sold on the art work but near the end as the swamp and its creatures started to appear I came to like it more. I am not familiar with the character Swamp Thing but I did enjoy this. It is a fast story from one of my favorite YA authors.
I got to watch an interview with the author, illustrator and moderator (Laini Taylor – another fantastic YA author) via Watermarks Books. It was great to listen to them talk about their work and how they developed the book. If you would like to see their conversation it can be found on Watermark's Facebook page.
FYI: This is a graphic novel.