Santa Letters - Write a letter to Santa! Pick up a letter template at the library or print one using the pdf here. When you're finished just drop it off with library staff and we will send it to the North Pole for you! Please return your letters by 8:30 p.m. on Dec. 19, 2021 in order to get it to Santa in time for Christmas.
Coloring Pages - Get in the holiday spirit with these fun coloring pages!
Storytime with Santa and Mrs. Claus- Santa and Mrs. Claus are joining us all the way from the North Pole! Go to our Youtube channel to watch the storytimes. (Recorded in 2020)
Storytimes with Santa and Mrs. Claus:
Reading Snow Bunny's Christmas Wish by Rebecca Harry
Reading Bear Stays Up for Christmas by Karma Wilson
Reading The Great Santa Stakeout by Betsy Bird
Reading The Night Before Christmas by Clement Clarke Moore
Jane & Peppermint - Jane and Peppermint will be back at the library in December! Watch our social media (Facebook & Instagram) to keep up on their shenanigans.
Christmas Events in Derby
Holiday Lights Tour & Contest-The City of Derby is holding its 2nd Annual Holiday Lights Contest December 4-25. Plan early to create the best display and win a prize! The deadline to sign up is Nov. 27.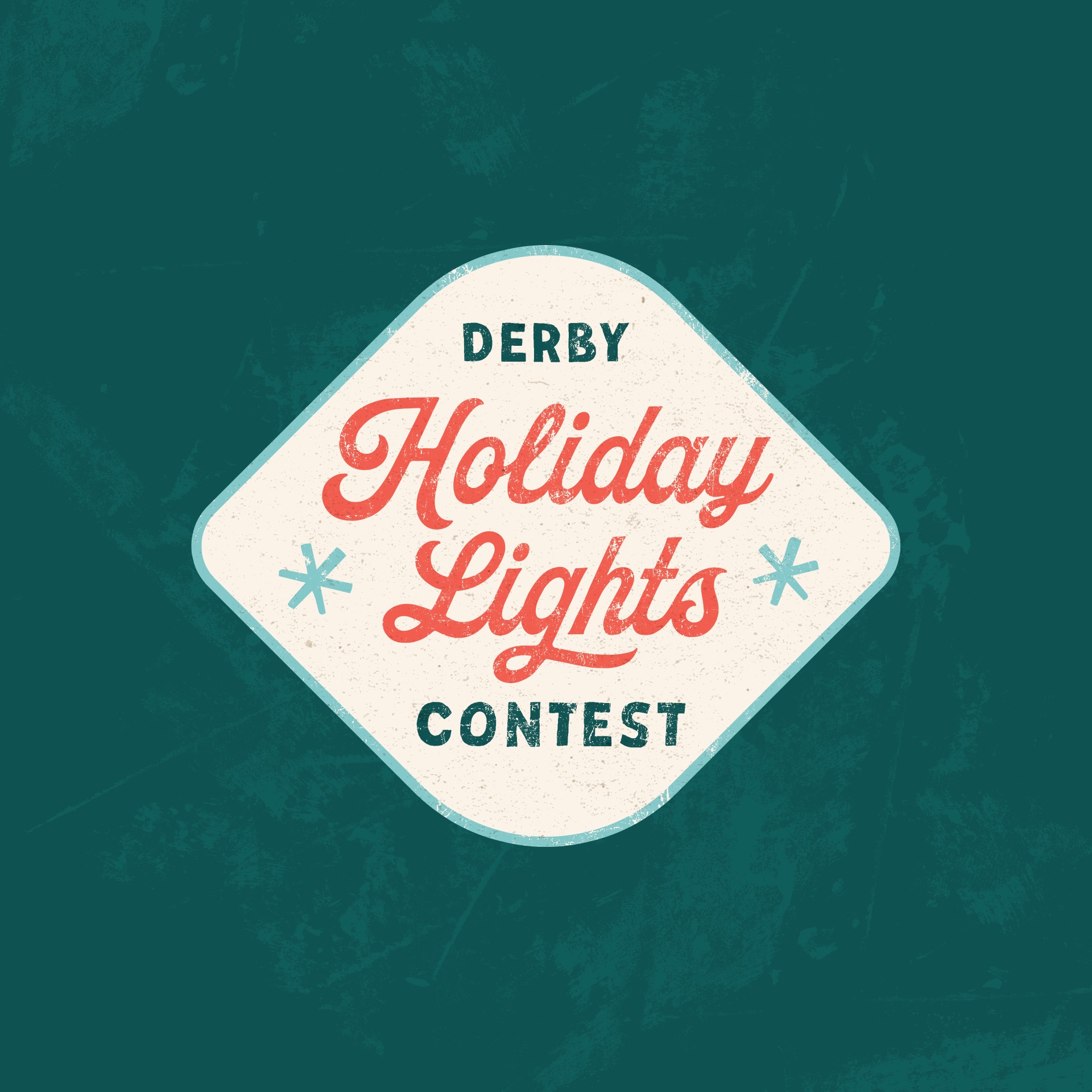 You may participate in the tour only or the tour and contest.
We invite residents to decorate their yard, house or both. Judges will pick their favorite displays, and the public will vote for the People's Choice prize on Facebook.
Anyone who lives in the Derby city limits is eligible to participate.
Entry deadline is Nov. 27. Sign up at DerbyKS.com. It's free!
Categories
Traditional - lights, luminaries, ornaments, Santa Claus
Most Creative - original decorations (look at Pinterest for ideas), eye-catching lights or a holiday theme
Neighborhood - If you live in an HOA or on a street or cul-de-sac where most residents decorate for the holidays, enter your neighborhood in the contest
Business - show your business holiday spirit with lights on your building or in your windows
If you have questions, email info@derbyweb.com or call Janae' Springer at 316-788-1519 ext.1232.
*View the lights December 4th-25th*
City Christmas Tree Lighting - Enjoy the lighting of the tree by Mayor Randy White, free kettle corn and cookies, food trucks, holiday music and lights. Santa will not be attending this year.
Tuesday, Nov. 30 from 6-8 p.m.
Madison Avenue Central Park, 512 E. Madison Ave.
Christmas Tree Gala Week & Bake Sale - Trees decorated by local residents and organizations will be on display Nov. 29-Dec. 3 with the main event on Dec. 4.
You may purchase raffle tickets to enter a drawing for your favorite tree. Drawings for the trees will be on Dec. 4. Proceeds from ticket sales go towards operation of the Derby Historical Museum.
The bake sale, held on Dec. 4 only, will include homemade cookies, breads, pies and candy.
For more information contact Susan Swaney at 788-7851 or Merilyn Austin at 737-3124.
Trees will be available for viewing:
Nov. 29 - Dec. 2, 10 a.m. - 2 p.m.
Dec. 3, 5 - 8 p.m.
Dec. 4, 9 a.m. - 3 p.m. (drawing at 4 p.m.)
Holiday Shopping Events at Madison Avenue Central Park
Shops at the Park vendor event

Dec. 4, 8 a.m.-2 p.m.
The Venue at Madison Avenue Central Park, 512 E. Madison Ave.

Kansas Grown Farmers Market Winter Market

Dec. 11, 8 a.m.-2 p.m.
The Pavilion at Madison Avenue Central Park, 512 E. Madison Ave.
2021 Derby Christmas Parade: Merry Grinchmas! - I think we all can agree that 2020 "Stink, Stank, Stunk".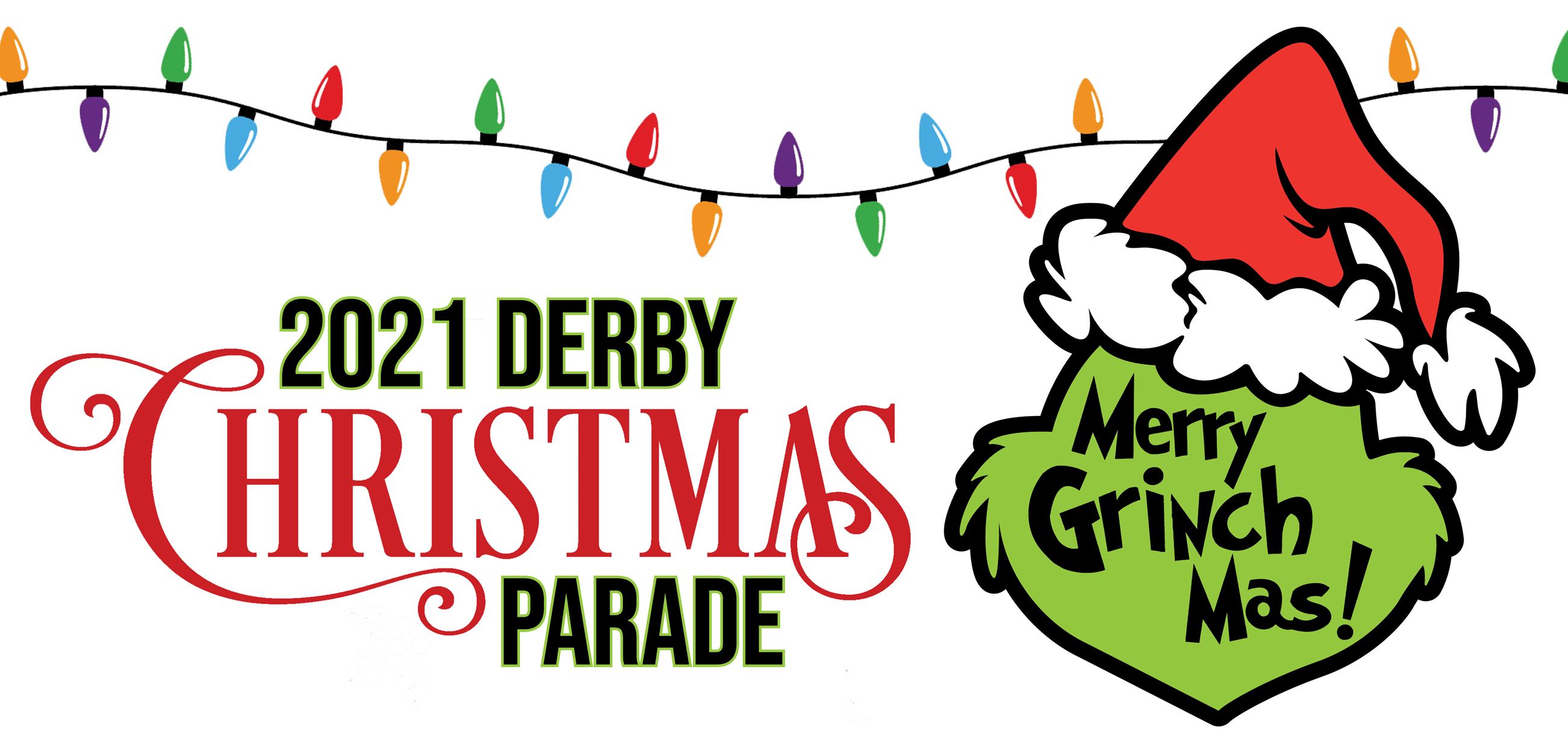 DETAILS:
Saturday, December 4
6:00 pm
FREE to participate
THEME: Merry Grinchmas!
PARADE ROUTE:
- Begins at Panther Stadium
- West on Madison
- South on Georgie
- East on Market
- Ends at Panther Stadium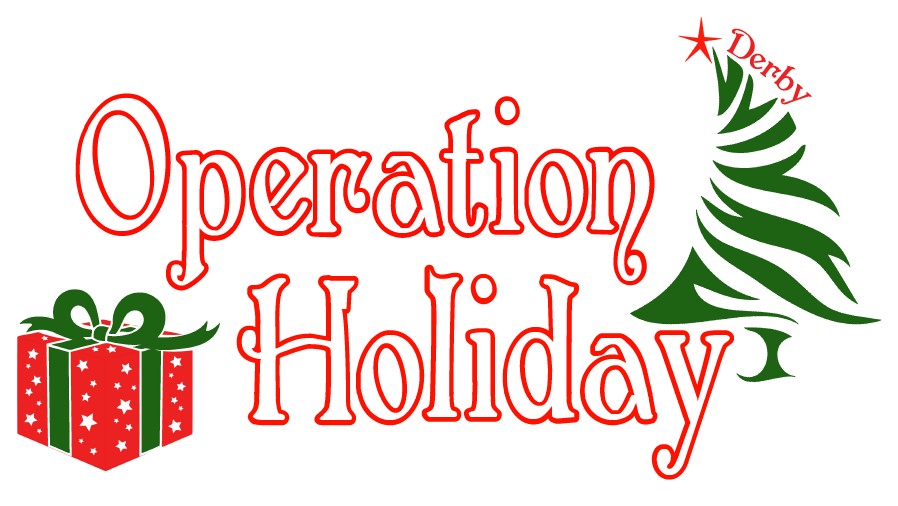 Operation Holiday - Operation Holiday Derby assists families in the Derby school district during the holiday season. You can help by placing a donation in our donation box at the library, adopting a family or giving a donation. The library also has the annual Hat & Mitten Tree where you can attach hats, mittens, socks and scarves to help families in need. Donations will be picked up December 10th. For more information, email cochair@derbyoperationholiday.com.
Drive-Thru Christmas - Pile your family in the car for a night of sweet treats and holiday lights. Give a big wave to Santa, say hi to your Derby firefighters, and pick up a map for the Holiday Lights Contest (you can vote for your favorite on the City's Facebook page).
Enter Bulldog Drive (west side of fire station) from eastbound Madison Ave. Sponsored by the City of Derby.
Friday, Dec. 17 from 6 to 8 p.m.
Fire Station 81, 715 E. Madison Ave.
Santa Paws Pictures - Come get your pup's photo taken with Santa at Decarsky Dog Park. You will receive one printed copy and an electronic copy sent to you via text. $5 per photo, cash only. Event sponsored by the Derby Recreation Commission.
Saturday, Dec. 18 from 10 a.m.-1 p.m.
Decarsky Dog Park, 1600 Line Drive